Whatever crazy idea you have for this Bachelor or Bachelorette party, we are behind you 100%.
So what if you want to dress up like big Teddy bears and wander around downtown. Who are we to say no?
Teddy bears on Parade, why not?
Before the Nuptials
Mirage Limousines loves weddings and all that goes with them.
But…
Before you  will need a wedding limo for your wedding party or a party bus for your wedding guests…
You are going to need to celebrate the end of your bachelorhood with your friends.
Be you male or female, it's time to say good by to those old selfish ways. Time to embrace adulthood and all that comes with it like, sharing and compromising.
What better way to celebrate this move to becoming more grown up than to get crazy silly with your friends?
Before the nuptials, the bride and groom should be allowed to blow off a little steam. Take this time to celebrate your friendship and your big life change.
Besides, you may see less of each other once you, or they, are married.
Plan a bachelor/bachelorette party.
History of Bachelor Parties
Bachelor parties can trace their roots to Sparta.
In ancient Greece, this city of soldiers would celebrate the upcoming nuptials with a large meal or feast. This dinner was an opportunity for male bonding and for the groom to be toasted by his friends.
These bachelor dinners continued for many centuries.
Sometime in the 50's this tradition became less honorable.
It was no longer an occasion to celebrate the groom's coming nuptials. Rather it became an opportunity for the groom to celebrate one last night of freedom, a last chance for debauchery.
Fortunately, these kinds of parties have been going out of style.
Today a bachelor, or bachelorette party is again serving as an opportunity for:
male (or female) bonding
a chance to do activities that may become less frequent post-marriage
and a time to blow off prenuptial jitters
Bachelorette parties started in the 1960′s with the beginning of feminism.
The wedding industry as a whole didn't take notice of this trend until the mid-90's. Finally, they started giving brides advice on planning a bachelorette party.
Bachelor Party Ideas
1.) Book a Party Bus
Whatever you do, do it in style.
Keep everyone together. No one gets lost, or a DUI, or road rage or whatever.
Mirage Limousines has party buses of all sizes. If you have a party of ten or more, we have a party bus for that. Even if you have a party of 65, we have you covered.
Party buses are a party in themselves. The have booming stereos and fiber optic lighting. Travel around the city dancing to your favorite music and steadying yourself with the dance poles inside.
2.) Book a Limo
The idea is to stay together whatever you do. Mirage Limousines has limos for ten to twenty-five passengers.
So if you don't have enough guests to need a party bus then a limo will do fine.
Get your friends a Hummer limo and travel the city in style. Rugged and stylish, not just for the boys anymore.
Or maybe the Rolls-Royce will suit your needs. That is if you plan to blow some minds. This car is a stunner!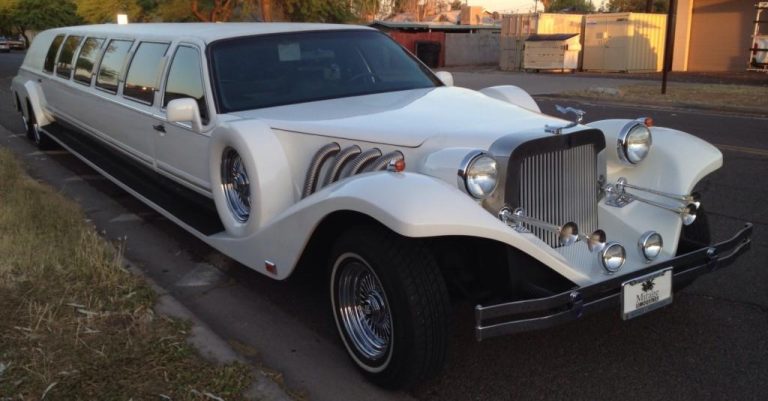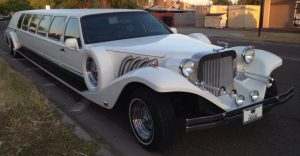 Once you have your transportation needs covered, you need to decide where to go to celebrate.
Bachelor/Bachelorette Party Destinations
So, you have booked your luxury transpo, you may like somewhere to go.
It's not entirely necessary to have a destination because you could just drive around and enjoy the lights of the city.
Or, if you got the party bus then you have a mobile dance floor.
However, if you need a destination we have a couple of ideas for you:
Shooting Range
There are ten or more shooting ranges in the Phoenix metro area.
The oldest is the Ben Avery Shooting Facility. This five-star facility is one of the largest in the country.
Expect to find this shooting range exquisitely maintained by Az Game and Fish.
Paintball
First thing here is:
Plan to bring a change of clothes because you cannot get back into your luxury vehicle if you are covered in paint. Hate to sound like your mom but that's just the way it is.
There are fifteen or more paintball facilities around the valley. There is sure to be one near you.
Go-Kart Racing
Phoenix is the home to several kart racing tracks, both indoors and out.
Going through Google reviews it's clear that the favorite is Octane Raceway.
Customers raved about everything from the courteous staff to the well-maintained facility.
Hang Glide
Sonora Wings offers tandem hang gliding flights of various heights.
Tandem means you will be strapped to someone.
Hang gliding flights can last for 30 minutes or more.
Skydiving
This doesn't have to be an all-day event.
Skydive Phoenix Inc. says that a tandem jump can be completed in as little as 2 hours.
So park the limo, take a dive then get back in your luxury vehicle and celebrate.
Karaoke
Karaoke is so popular you can find it everywhere. You don't need our help.  We'll bet you have a favorite karaoke spot already.
Admit it, you love to sing.
Bar-hopping/Beer or Wine Tasting
One of the super nice things about traveling in a limo or party bus is that you can drink onboard.
Not to say that everyone who rents a limo or party bus imbibes but for those who do…if that's your thing, let us do the driving.
Experience fine local wines or Arizona's booming craft beer industry with no concern. Your chauffeur will get you and your whole crew home safely.
Cigar Smoking
Do not think that this one is only for the boys. Times have changed!
Women have been known to enjoy a good stogie and a glass of scotch.
Phoenix is surrounded by quality lounges where you and your mates can sit back and relax. Recount old stories. Toast to the future.
A couple of very popular cigar bars in town are 21 Cigar and Churchills.
Casino
Arizona is home to many casinos thanks to the Indian tribes in the state.
Lucky us! We have casinos from one end of town to the next. Visit one of these fabulous casinos.
We will gladly drive you.
Mirage Limousines Loves Parties!
It does not matter the occasion, bachelor party, bachelorette party we want to be there. We bring the fun. We supply the peace of mind.
Book luxury transpo and have one less thing to worry about.
Let us make your party that much more special. Memories you will NOT forget.