Mirage Limousines Loves Weddings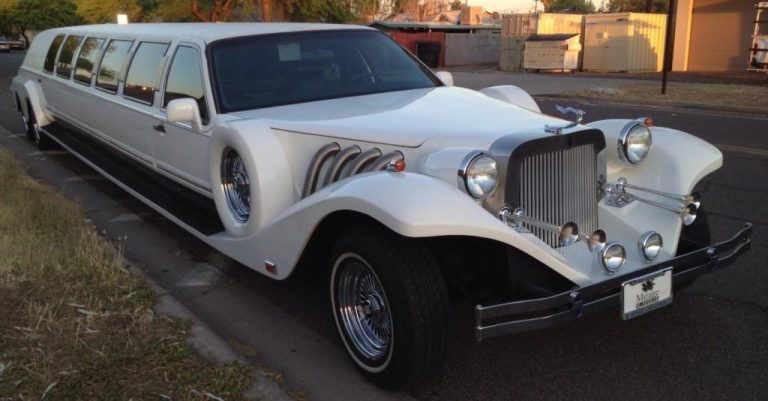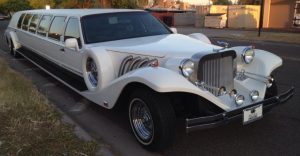 You deserve luxury transportation on your big day!
Let Mirage Limousines take the hassle out of your wedding day transportation needs.
We have every luxury transportation option you could desire. From a standard sized Mercedes to a party bus for up to 65 people, we have something for everybody.
Limousines and weddings just go together like peanut butter and jelly, salt and pepper, ball and bat. It used to be that limos were only for the rich. But times have changed.
Limos have become a reasonable option for every bride and groom. This very special day can be made just that much more special with a limousine. Let us show you how:
The bride and her bridesmaids will feel relaxed and pampered as they arrive at the church in their limo.
The wedding party stays together and on time when chauffeured in their own limo or party bus.
The bride and groom look glamorous as they leave the church and head to the reception in their own luxurious limo. Add the wedding package for balloons, banner, red carpet roll out and more.
Out of town guests won't get lost in their own shuttle bus or party bus.
Parking hassles are eliminated when everyone rides together.
A limo makes for a grand departure as the bride and groom say goodbye to their adoring friends and family for the final time before the honeymoon.
Wedding Transportation
Typically the newly married couple will ride, by themselves, in a limo from the wedding to the reception. This gives them time to be together and reflect on what just happened.
Consider finding someplace beautiful to stop. Spend some time simply basking in your new union. This is a great time to get some intimate photos. The couple should have the photographer tail their car for when they are ready to capture some of these first few moments.
Pictures with the limo are also nice. You may never have the chance again. Mirage Limousines Rolls Royce limo looks stunning in photographs. It's a real looker.
Wedding Party Transportation
Don't let your wedding party get lost and be stragglers. Save them the added hassle of parking. Book wedding transportation for your wedding party.
Your bridesmaids and groomsmen, ring bearers and flower girls will all show up on time, relaxed and happy. You let them spread out in luxurious style in a limo instead of being all cramped up in their own humdrum vehicles.
Party buses make great transportation options for the wedding party. Mirage Limousines can accommodate wedding parties as large as 65 people in one super long vehicle.
If your wedding party is smaller or larger, we still have you covered.
Wedding Guest Transportation
It is not the responsibility of the bride and groom to get guests around. However, it is common courtesy to help out those traveling visitors who might not have brought their cars. Don't leave them to fend for themselves.
Transport tip: If you have lots of out-of-town guests, consider renting minivans or shuttle buses to get them around.
Wedding Transportation Etiquette
The rules guiding wedding etiquette have changed. In the long ago past women did not typically have jobs outside of the home so the bride's parents would pay for much of the wedding.
Nowadays all that has changed. In many cases, both the bride and the groom have jobs and incomes. This is especially true for those people who wait until later in life to marry. In these cases, often the couple pays for the wedding themselves.
One source, the Southern Bride and Groom, suggests:
The Bride's Family books the Limousine for the bride and family to the church, and cars for transportation.
The Groom or His Family incur the Limousine expense leaving reception — or for the day.
Wedding Transportation Tricks and Tips
One trip around the Internet and you are going to see tricks and tips for renting a limo. Let us give you some tips and tricks from the horses mouth, as they say.
Size Matters
Top Wedding Suggestions, a popular Internet site, notes that there are several considerations that must be weighed when looking at booking limos. We agree.
They think the biggest consideration is the cost with the second being size. This is a little backwards. Since size effects cost, your first consideration is going to be how many people you would like to accommodate.
We agree with them when they say, it is not pleasant to have 11 people crammed into a limo that is only supposed to seat 6 – 8 comfortably for the sake of saving money. Not to mention it wrinkles clothes when you are stuffed in like a sausage." Now there's a visual.
All in all, we agree that if you elect to get a limo, go with one that will make you, and your party feel comfortable.
Think Beyond the Typical Limo
"Think the classic white limousine is the only "wedding worthy" vehicle to squire you two around? Nah! Make a Porsche, a golf cart or even a helicopter your mode of transportation; or, rent a trolley or stretch SUV limousine and bring your entire wedding party along for the ride," suggests Bridal Guide.
At Mirage Limousines, you could arrive in a Rolls Royce limo or a Hummer limo. No humdrum, same old, same old here. Shake it up a bit and book a rockin' party bus!
The Wedding Package
Mirage Limousines offers a wedding package. For an additional $45 your wedding transportation can include: a "Just Married" banner on the back of the vehicle, bows and ribbons on the vehicle, a red carpet roll out and a bottle of champagne, alcohol or non-alcohol.
Feel like a star.
Book the wedding package today.