Final Four Limo / Final Four Party Bus
[Updated: March 14, 2017 The bracket is available. Scroll down to see the teams participating in March Madness.] [Updated: March 10, 2017 Bands have been announced for the March Madness Music Festival. Scroll down to see the latest.]
The Final Four is coming to Phoenix and we want to be your ride. Get Final Four limo service or tailgate in Final Four party bus rental. Whatever you do, rent from the leader in luxury transportation.
Trust us to have all the info you need to make Final Four truly memorable. Dates and times, venues and fees, it's all covered here and more.
Final Four in Phoenix, AZ 2017
The Valley of the Sun will play host to the Final Four at the University of Phoenix Stadium in Glendale, Arizona, April 1st, 2017. Becoming the first western city selected since Seattle staged the Final Four in 1995. "We are heading West for the first time in more than 20 years," said Scott Barnes, chair of the Division I Men's Basketball Committee.
The 79th Final Four weekend festivities begin Fri. March 31 and run thru Mon. April 3rd, 2017. This town is going to be on fire!
It's like the Super Bowl only with three games instead of one. Saturday, April 1st we will play host to the Final Four. This is no April Fool's joke. Although at this point the four teams are unknown. They will face off in two games, Saturday, April 1st.
The winners of each of these games will play again on Monday, April 3rd, at the University of Phoenix Stadium in Glendale AZ. This is when we, Arizona, will play host to the NCAA Division I Men's Basketball National Championship game!
Get Your Ride 4 the Final Four in Phoenix
After hosting the 2015 Super Bowl and the 2016 College Football Playoff Championship we know how to host a big party!
The 2017 NCAA Final Four will be no different!
NCAA officials and Arizona government officials including the Governor, Doug Ducey, Phoenix Mayor Greg Stanton and Glendale Mayor Jerry Weiers held a news conference at the Phoenix Convention Center, the site of the Final Four Fan Fest presented by Capital One. Proud to announce the Final Four events which will run from Friday, March 31st through Monday, April 3rd.
Most of the major fan activities will take place in downtown Phoenix, while the games will be played in Glendale.
Phoenix will be celebrating this monumental event with a minimum of five major Fan Events, both paid and free. Yes, this Final Four event is not just about the players. It's about you! You the fans of basketball, fans of college sports, sports fans in general. Heck, this weekend is for everyone who likes to have fun.
Every day there will be concerts, celebrities, giveaways, and fun. Get out there! Pssst! You don't even have to attend the games to enjoy the fun.
Fantasy Sweet Sixteen
The anticipation is building. The 68 teams won't officially be picked until March 12th. So on Feb. 11, the Division I Men's Basketball Committee revealed a bracket of the top 16 teams at that moment in time.
Since the brackets have not been announced, this is a teaser of who the top 16 teams are at this point. But it doesn't really mean anything, it's just a fun exercise. Here is an image of those results:
Source: http://www.ncaa.com/news/basketball-men/bracket-beat/2017-02-11/march-madness-top-16-seeds-revealed-first-ever-season.
It's early in the process. Check back often. New information will become available and we will update this post.
There are a couple of things you can do right now, besides booking your luxury transpo. That is, you can sign up for a behind the scenes look at the Final Four by volunteering. or you can get your kid more involved by signing them up for the Final Four Dribble.
Either way, continue reading for all the important information. let's do Final Four right Phoenix!
Volunteer Phoenix
Right now the NCAA Final Four Volunteer Program is looking for volunteers. They need thousands!
Get behind the scenes. Support your city and make this the best Final Four ever. If you have a love for basketball or are passionate about volunteerism and would like to help Phoenix shine, then get on this team!
There are benefits to volunteering, like an official 2017 NCAA Final Four polo shirt and hat. Support your community and let's make this the best Final Four ever!
Calling All Kids – Final Four Dribble
Get your kids involved. They are needed for the Final Four Dribble.
Kids are going to dribble basketballs across downtown, from Heritage Square to Phoenix Convention Center. This is going to be a spectacle!
Each kid will get a basketball and a shirt, up to 3000 of them.
Sign your kid up here!http://www.ncaa.com/final-four/final-four-dribble
What is March Madness?
March Madness officially begins on Selection Sunday, March 12, 2017.  That is, the actual bracket will be unveiled on CBS Sunday, March 12. The NCAA Division I Men's Basketball Committee will reveal the 68 teams who have made the field for this year's basketball championship.
This is a single-elimination competition. On March 14th and 15th, the First Four Out is played. 68 teams become 64 left for the second and third rounds which whittle the teams down to 32 and then again down to the Sweet 16.
The Sweet Sixteen is also known as the regional semi-finals. The winners of the regional semi-finals are then moved to the regional finals where only eight teams remain, known as the Elite Eight.
The Midwest and West regionals will be played March 23 and 25, while the East and South regionals will take place March 24 and 26.
Then finally the 79th Final Four will be played in Phoenix April 1st. Whoever survives moves on to the championship game on April 3rd. They will air on CBS.
March will be a crazy collection of upsets and breath taking moments of supreme sportsmanship and that is why it's called March Madness.
Source: http://www.dummies.com/sports/fantasy-sports/fantasy-basketball/what-is-ncaa-march-madness/
March Madness Begins
Selection Sunday has passed and the teams for March Madness have been picked. Games will be played and teams will be eliminated. Follow along here.
Get your bracket here:
http://www.ncaa.com/news/basketball-men/bracket-beat/march-madness-printable-ncaa-tournament-bracket
Book Your Ride for Final Four Festivities
These are some of the different events happening before, during and after the games:
Final Four Fan Fest
March Madness Music Festival
Final Four Friday
Final Four Dribble
Tip-Off Tailgate
Final Four Fan Fest presented by Capital One
Get active and competitive on the 24 interactive NCAA experiences. Rock climbing, youth clinics, interactive games, autograph signings, special appearances, concerts, and much more.
Snap photos of the championship trophy and grab official Final Four merchandise. Pick up a sample or two from NCAA sponsors. Yes, you can expect giveaways.
NCAA March Madness® Music Festival presented by AT&T, Capital One & Coca-Cola
Part of the fun will be the March Madness Music Festival, but the bands have not been announced yet. As of March 10th, some of the entertainment has been announced. We will continue to update this post as more information becomes available. So bookmark this page and check back often. We will add information as it comes in.
Sunday April 2nd, AEROSMITH live for FREE
[Updated: March 10, 2017] THIS JUST IN! AEROSMITH live for FREE Sunday April 2nd at Margaret T. Hance Park. Our guess is they will be onstage around 9pm. This is FREE for part of March Madness Music Festival. Because it is free they will shut the doors when the park is full. Macklemore & Ryan Lewis are warming up at 3pm so this will sell out/capacity.
There is going to be a different concert every day. Three nights! The concert series will open on Friday with the AT&T Block Party.  Saturday the festival will roll on with Coca-Cola Music. Then the festival wraps up on Sunday with the Capital One JamFest.
These are free events. Get your limo for a concert in the park!
Margaret T Hance Park is the venue and it is right downtown in Phoenix. Parking is going to stink. You should hire a driver.
Make a night of it. Phoenix restaurants will be open late, just for you.
Last year 21 Pilots were headlining one night. They are definitely a band to keep an eye on as they rocket to fame with their pop style mix of Rap and Rock.
Other previous March Madness Music Festival artists included: Rihanna, Maroon 5, Bruce Springsteen, The Zac Brown Band, Kenny Chesney, Fergie, Imagine Dragons and Kings of Leon.
You can expect that the artists at this year's March Madness Music Festival's will be as noteworthy and worthy of keeping an eye on as those in the past. And it's free!
This event is going to rock! Literally.
Reese's® Final Four Friday
This free event takes place at the University of Phoenix Stadium. Get up close and personal with the teams and the support staff. Give them a warm Phoenix welcome. Literally and figuratively.
This event will include an open practice as the teams prepare for the next day. There will also be a Reese's Collegiate All-Star Game in the afternoon.
Final Four Dribble
Final Four Dribble is for the kids. The first 3,200 participants, youth ages 18 and under will receive a free basketball and t-shirt.
Take part in this free event and be given a T-shirt and an official NCAA basketball to dribble from Heritage Square to the Fan Fest entrance at the Phoenix Convention Center.
Tip-Off Tailgate
The pre-game festival, presented by Infiniti, features skills and shooting challenges, music acts and other performances, team pep rallies, Southwestern food, beer gardens and interactive displays.
It's an outdoor, interactive event for fans offering headline acts, stage programming and chances to win prizes and try new products. For example, in 2014 Infiniti had eight Infiniti vehicles at the Tip-Off Tailgate, including at least two sport utilities.  AT&T fan zone had an interactive trailer full of AT&T products and charging stations.
http://www.azcentral.com/story/entertainment/events/2017/01/25/final-four-phoenix-fan-events-announced/96996398/
Final Four – Luxury Transportation
We are so excited for this event. We pulled off the best Super Bowl ever recently. Then the Championship last year was phenomenal. This Final Four is going to be so much fun!
Let's really turn out Phoenix! Let's make this Final Four the biggest ever. Stay tuned for updates to this post. We want to be your ride to all these great events. Plus we want to prove our selves as your source for all the greatest things to do in a limo or party bus!
Mirage Limousines has been providing luxury transportation for major sporting events for over thirty years. No one does it better. Mirage knows what you expect from a limousine or party bus.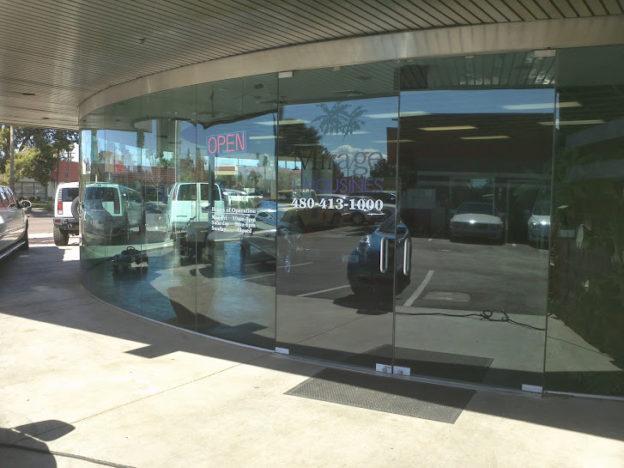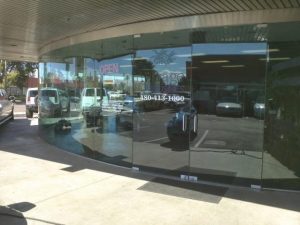 Superior Sound with Sub Woofers
Video System
Hi-tech Lighting
Crystal
Mirrors
and more
Many of our vehicles have lighted floors and ceilings. Plan to be amazed.
Our motto is "See It Before You Book It". It's just a little thing we say. Please, swing by our beautiful showroom on Scottsdale Rd in Scottsdale, AZ 85257. See for yourself the beautiful, luxury vehicles we have for you. Anyone can say they have a limo. We can  prove it.