Create Holiday Memories
Arizona is famous for spectacular holiday light shows. If you haven't already, start a holiday tradition. View the lights in a limo or party bus.
Since the winter weather in Phoenix is so moderate, businesses and families can take their time and put together fabulous holiday light displays.
Many of these holiday light displays will grow year after year. Since the mild winter does very little damage to holiday decorations here in the desert. These decorations can last for years.
This means holiday decorating aficionados can just add to their displays year after year, instead of having to replace decorations damaged by the ice and snow. Just one of the many benefits of our mild Arizona winters.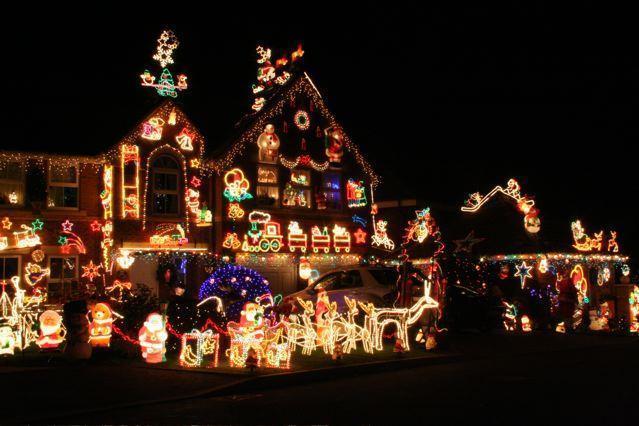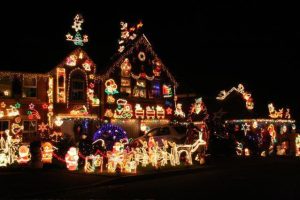 Holiday Light Tour Tradition
Do you have a new family this holiday season? If so, its a perfect time to start a new family holiday tradition.
Create memories with your growing new family.
Or build new memories with your aging parents, or college bound young adult children. Everyone loves a ride in a limo or party bus.
Want some quality family time? Who can say no to a holiday light our in a limo or party bus?
Pack some hot cocoa and a few cookies. Even your most surly teenager won't be able to say no.
Take the hassle Out of Seeing the Holiday Lights
Don't fight the traffic. Let us. We will navigate the traffic jams. Our professional chauffeurs can take you as close as you want to the holiday light displays.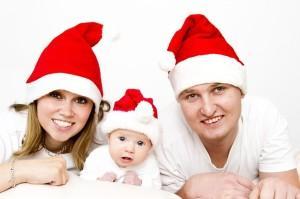 Don't let this be you. Do you see anywhere to park here? No? No problem.
If you want to get out and look around don't worry about a parking space. Let Mirage Limousines deal with all that.
We can let you out to enjoy the holiday decorations. Our drivers will stay close so they are ready to pick you back up when you are ready to go see more holiday lights.
Creating Your Own Holiday Light Tour Tradition
Mirage Limousines wants to be your source for holiday light tours. In order to tour the holiday lights you can choose your own holiday light tour route or let us take you on one of our famous, trade secret, holiday light tours.
Mirage Limousines has been providing holiday light tours in the Phoenix metro area for over twenty years.
We don't care if you use our tour or create your own. To that end we are providing this information for creating your own holiday light tour.
We don't want to give away our trade secret holiday light tour route. But we will gladly share with you what other people think is a good list of holiday light displays.
There are many great sources of holiday light displays in Arizona. One great source is the AZ Central. A local publication with years in the market. AZ Central is the go to source for anything Arizona:
AZ Central has created a PDF list of holiday displays. Updated by the community every year, its a good starting point.
AZ Central also included Mirage Limousines in this article about holiday light tours. Many of the luxury transportation companies in this story are gone now, but not Mirage Limousines. We have what it takes because we do luxury right. Anyway, its still a great source if you need ideas planning a holiday light tour. May we suggest champagne?
Get More Here
Are you looking to plan your own Holiday Light Tour? For more information checkout our Holiday Light Tour page.
Book a luxury holiday light tour, you deserve it.