Book a Holiday Light Tour
It may seem too soon. Halloween wasn't that long ago. Yet, it is that time. If you want to take a holiday light tour this year then now is the time to schedule your holiday light tour. Book your limo or party bus before they are all gone.
Mirage Limousines has a long history of providing the best holiday light tours. Trust us to know where to find all the best holiday light shows.
With Mirage Limousines and holiday light tours, you can just sit back and relax. Enjoy your guests, family and friends. Don't sweat traffic or parking.
Holiday light tours in a limo or party bus is definitely the way to enjoy this holiday season.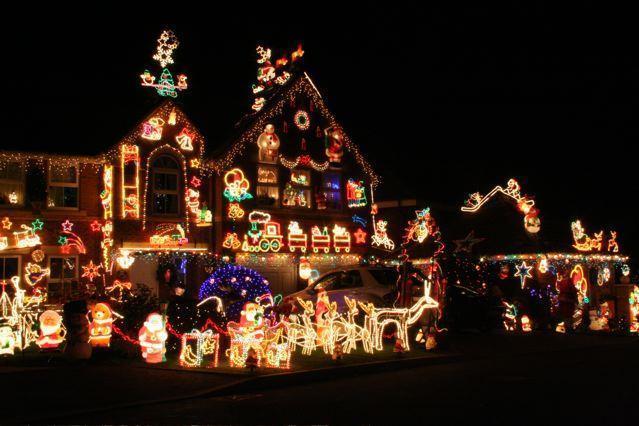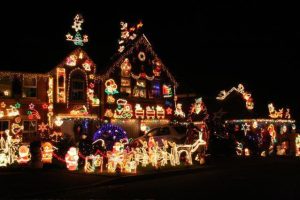 The Princess and the Zoo
It sounds like a fairy-tale. Trust us. It is.
The Fairmont Scottsdale Princess is planning a holiday lights extravaganza that will make you feel like you are in a wonderland. They have added some fun attractions this year. Not to be missed!
The Phoenix Zoo is preparing to take you away with their holiday ZooLights. This annual event is a favorite with couples and families alike.
Together these two holiday light shows create a fairy tale experience that is a must see this holiday season. Sure to wow you and your guests.
Fairmont Scottsdale Princess
Fairmont Scottsdale Princess will hold its annual Christmas at the Princess Tree-Lighting ceremony on Thursday, November 19 from 5:30 to 8 p.m. Grab the family and head on over to enjoy the many festivities planned for this event.
The festivities included in this Christmas at the Princess Tree-Lighting ceremony are:
A visit from Santa Claus
Strolling carolers
Spiced cider and cookies
The opening of our 6,000 square foot Desert Ice Skating Rink
The lighting of our four-story, musically animated Christmas tree with 70,000 LED lights that twinkle and dance to your favorite holiday songs
Entertainment provided by the Scottsdale Christian Academy's Rockettes, Ice Den Skaters and the Funergy Team
Your Invitation to the Christmas at the Princess Tree-Lighting Ceremony
After the Tree Lighting Ceremony
If you cannot make the tree lighting have no fear. The Fairmont Scottsdale Princess will maintain their holiday light show through January 3, 2016.
This year the Princess has added more fun to this season long event. First, there are a cast of Santa's new character friends visiting from the North Pole. They've also added a new Christmas Petting Zoo and S'mores Land.
Santa's New Character Friends
The new cast of characters this year include delightful holiday friends visiting from the North Pole:
Christmas Princess Noel
Peppermint the Penguin
and Selfie Elfie.
You can meet them every night through December 24th.
Christmas Petting Zoo
The Christmas Petting Zoo is new this year. Get your animal love on with:
Sheep
Goats
Chickens
Ducks
And an alpaca
The Christmas Petting Zoo is open from 5-9pm during the entirety of the festival and is complimentary.
S'mores Land
Near the petting zoo is S'mores Land, a Christmas campfire area with seven fire pits and a Christmas Carousel, where dozens of galloping horses glitter 'round and 'round. It is open evenings and rides are complimentary.
Parking and Entrance Fee
The resort is pleased to offer complimentary self-parking for the night of the Tree Lighting Ceremony.
Parking and Entrance Fee are complimentary for hotel guests
Valet parking and entrance fee for local residents are complimentary with a $75 purchase at any resort restaurant
Entrance fee and parking for non-hotel guests: $30 for self-parking with up to 9 people per vehicle or $40 for valet after 4pm without dining
Please note: Light shows, rides on the Princess Express Train and the Christmas Carousel are complimentary. Skating, Santa photos, shopping and dining are priced separately.
Christmas at the Princess festival events and activities are open to the public.
ZooLights
ZooLights, powered by SRP EarthWise Energy, is a magical experience guaranteed to illuminate your holiday season. ZooLights at the Phoenix zoo includes:
Millions of lights
Hundreds of sparkling displays
Jengo the Talking Giraffe returns with his pal Tortuga the talking tortoise
Stingray Bay touch tank *
Carousel and camel rides*
* Additional fee required.
Highlights
Several new 3-D light sculptures featuring stingrays, flowers, humming bird and tiger
Search for the new 2-D butterflies and lion cubs
Enjoy two new Music in Motion shows featuring music from the movie Polar Express and Winter Palace by Trans-Siberian Orchestra.
Watch as an ice sculptor magically makes an animal appear out of a 300 pound block of ice every Thursday during ZooLights starting Thursday, November 26.
Every year the Phoenix zoo decorates with holiday lights. This year the event, called ZooLights, will run from November 23, 2015 through January 10, 2016. You are invited to enjoy the splendor every evening from 5:30 – 10:30 p.m.
ZooLights will also be open on holidays, including November 26, December 24 & 25, December 31 and January 1.
Opens to the public on the Monday prior to Thanksgiving.
Make ZooLights a family tradition and enjoy one of the largest holiday light shows in the country!
Also This Year
The 4-D Theater will be showing The Polar Express 4-D Experience  nightly.
Ice Sculptor – Every Thursday evening 6 – 8 p.m.- Watch as an ice sculptor magically makes an animal appear out of a 300 pound block of ice! Located hillside across from Komodo dragon.

ZooLights is one of the only venues to use such a wide variety of lighting techniques. These include rope lights, LED lights, light strands, black light, fiber optics, lasers, gobos, strobes, lights programmed to music and net lighting in trees or shrubbery. These large mesh nets were created and used first by the Zoo.
This is the Zoo's largest special event fundraiser. It is vital to their success since they are a private non-profit zoological park. They receive no outside funding and rely on revenue from events, admission, donations, private events, educational programs, camps and memberships, food and gift shop sales.
Restrictions
Animal viewing is limited during ZooLights to only a few exhibits with low lighting. ZooLights is an evening holiday event that does not offer the same animal viewing opportunities as a daytime visit. Although, possible sightings include zebra, flamingo, javelina,, Komodo dragon and otter.
Mirage Limousines Loves Holiday Lights
You want to take a drive and see the holiday lights. Great idea!
However, you do not want to fight with traffic.
How can you visit with your guests while looking for your exit or next turn?
You hate holiday parking. We get that.
That is why we are here.
Let our professional chauffeur fight the traffic and parking lots. You get to just focus on your loved ones and friends.
Mirage Limousines wants to take you on a holiday light tour. We love it!
Our list of luxury vehicles includes both limos and party buses. We have something fantastic for groups of every size.
Mirage Limousines' Limos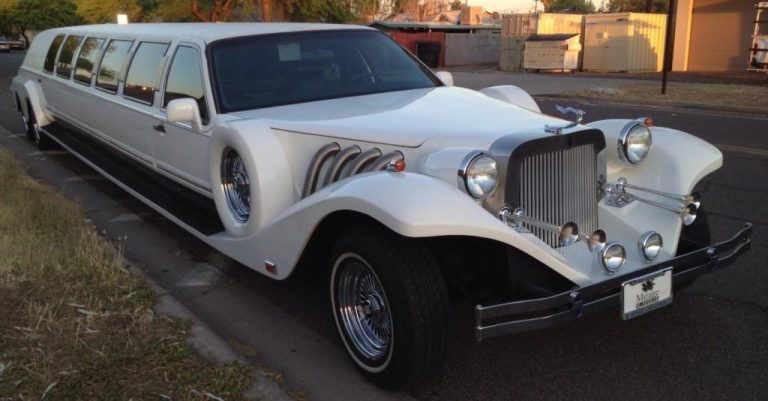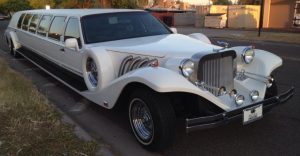 Your holiday light tour limousine can be a sedan limo or an SUV limo. Get yourself a Rolls Royce for the night. It will easily seat eight to ten people. How great would that be?
This limo turns heads. Cause a stir and show up in style in this beautiful Rolls Royce limousine.
Got a bigger crew? How about a Hummer limo. We have two and the largest will old up to 24 people.
Swing by and check out all of our limousines. We have more luxury vehicles than anyone in Arizona. See them all here.
Mirage Limousines Party Bus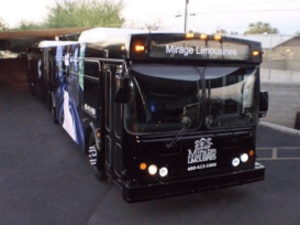 Your crew is really large and a limo just wont do for you.
That's ok, we have party buses that will hold up to 65 passengers.
Imagine you and your friends touring the city together. Every moment in these party buses is like a special event. Laser lites and crystal, fiber optics and mirrors make these buses sparkle.
The sound system is fantastic. Use one of the dance poles to steady yourself while you tear up the impromptu dance floor of your deluxe party bus.
More party buses than anyone in AZ, see them here.
More Information on Holiday Light Tours
You can let us take you on our proprietary Holiday Light Tour. We have tours designed for every side of this town. You can leave the driving to us.
If you want to design your own tour we have loads of help for you here. Check out blog posts and a page dedicated to Holiday Light Tours. No matter where you  are in this Valley of the Sun there is something for you.
If you need a little convincing, check out this blog post. In it you will find information about starting a new tradition. It also includes some of the downside of holiday light tours. They are all things that you can handle, especially if you book with Mirage Limousines. Build memories and a tradition.
Whether you are on the west side or east side of this huge town, there are lights for you. Check out this blog which divides the east and west sides of town.  If you are planning your own tour this will be a useful asset. Read about the best displays on your side of town. Don't waste time just driving around. Let us show you where to find the best light displays.
This post focuses on Glendale Glitters. This west side display has it all. There is an amazing light display. Plus you'll find horse drawn carriages, hot chocolate, carolers and more. Check out this fabulous event and imagine yourself there. If you are on the west side of Phoenix, you just have to check out Glendale Glitters.
Plus we created a whole page dedicated to Holiday Light Tours. There you will find the latest light displays. It will include new additions and old standbys. If you are planning your own tour then you just have to check out this page. Never miss another new addition to this Holiday Light Tour Tradition.