Premier Luxury Transportation to the 6th Annual Bentley Scottsdale Polo Championship
Everything you need to know about the Sixth Annual Bentley Scottsdale Polo Championship is included below. Need tickets? Find it below. Want to know what to wear or what to bring? We've got you covered. Just keep reading.
Mirage Limousines is your source for all the finest events to attend in a limo or a party bus. Once again we have stepped up to tell you everything you need to know about this spectacular event that will be made so much better when you show up in luxury transportation. With more luxury options than anyone in Arizona you are sure to find the luxury transportation that suits you here.
The Sixth Annual Bentley Scottsdale Polo Championships, Horses & Horsepower returns on Saturday, November 5, 2016. With it, it brings both fashion and fun. Pack up the clients, the customers, the family and even the dog. Let Mirage Limousines be your ride to this exciting event! Whether you want to arrive in a limousine or tailgate in a party bus, you are sure to show up in style.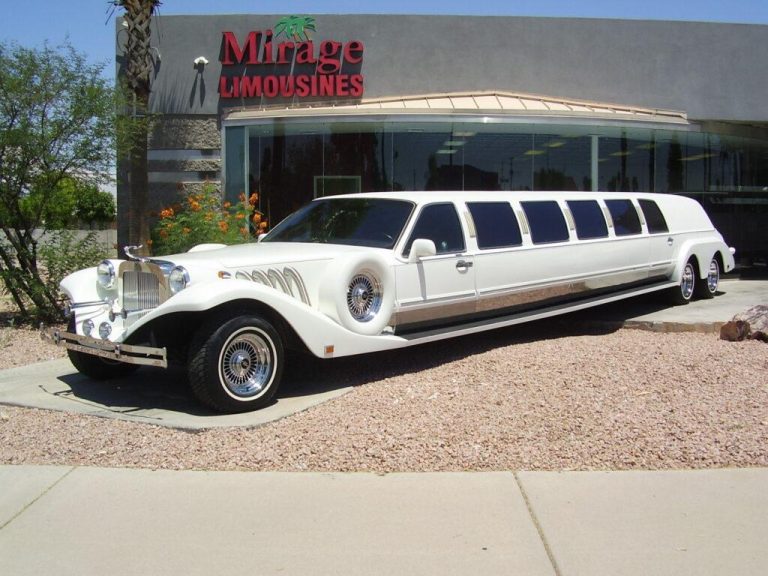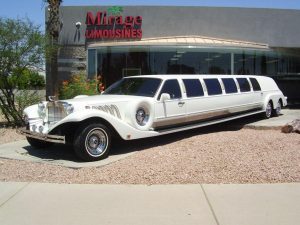 Rolls Royce Limousine
Consider arriving in the only Rolls Royce Limo in the Valley of the Sun. This luxury limousine seats up to 16 in style. It comes stocked with water and ice and will surround you in leather, crystal and mirrors. There are TV's and outstanding audio. Plus laser lights and fiber optics that will dazzle as they sparkle off the beautiful amenities inside.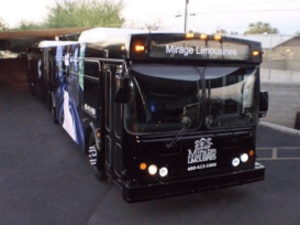 Largest Party Bus in AZ
Or perhaps you would rather round up your crew and show up in the largest party bus in the state of Arizona. Tailgate the Sixth Annual Bentley Scottsdale Polo Championship with up to 65 of your best friends. Party buses are large enough to stand up in and come with dance poles to steady yourself as you stand. Surround yourself with crystal and mirrors.
Turn on the fiber optics and laser lights to make this a nightclub on wheels. The audio is phenomenal and TV's are available to accompany your drive to the Sixth Annual Bentley Scottsdale Polo Championship.
Continue reading to learn what to expect from the Sixth Annual Bentley Scottsdale Polo Championship, including what to wear, what to bring and more.
There will be a lot going on at this event from entertainment to fashion shows to even car shows. So if you have never attended an event like this then read on to learn a little more about the event in general and a lot more about polo specifically. Whether you are a newcomer or you are an old hat read on to see the schedule, the teams and where you can buy tickets.
The Sixth Annual Bentley Scottsdale Polo Championships
The Sixth Annual Bentley Scottsdale Polo Championship is bound to be America's most attended polo party. Previous events drew the biggest crowds in the country for any polo event. You can expect to be joined by over 12,000 fans.
There will be four matches in one day but that is not all. You will also be privy to a sneak peek at the 2017 Scottsdale Arabian Horse Show and a preview of the world-famous Barrett-Jackson 2017 Collector Car Auction. The field will even be lined with Ferrari's and Lamborghini's from local Arizona car clubs.
Annual Bentley Scottsdale Polo Championships are called "polo [events] for the masses," from the affordable to the exclusive, everyone will feel welcome. Pack a lunch, bring the dog, this event is for everyone!
Tickets
Tickets to this event are available at: http://thepoloparty.com/tickets-tables/
What to Expect
You can expect heart-stopping polo action. The Aspen Valley Polo Club and America's #1 ranked polo player, Nic Roldan, return to Scottsdale as Defending Champs!
The four matches that make up this year's event are:
Polo Azteca vs. LaJolla Polo Team
Palm Springs Polo Team vs. Arizona's own Polo Club
Reigning champions, the Aspen Valley Polo Club vs. Palm Beach Polo Team
And end the day with The Women's Sunset Polo Match
Plus so much more. Expect to be surrounded by some of the most beautiful women in the world. This is an opportunity to see some of the best fashion and not just among the fans. The World's "Longest" Catwalk presented by Phoenix Fashion Week is a fashion show like never before. More than 100 models will take to the world's longest catwalk in the middle of a polo field. The catwalk will stretch nearly 200 yards from west to east across the field.
Dog lovers are welcome too. You can bring your canine pal or just enjoy a dog fashion show like no other. The Third Annual Canine Couture is presented by Oh My Dog! This is a showcase of Arizona's most stylish pooches and pups. All breeds and sizes are allowed to enter!
Pets must be kept on a leash at all times.
Entertainment will include the Arizona Opera, DJs, dancing and high-energy tents right next to all the action. The Arizona Opera will be singing during one of the periods of play, creating an amazing scene that is rare for American sports. Fieldside DayClubs by Stella Artois will let you party while still being right in the middle of all the action.
Join local jazz artists in the Barrett-Jackson Champagne & Jazz Lounge. Other tents will have performances by Arizona's top rap artists and the Scottsdale Philharmonic. Whether it's in one of the tents or the Stella Artois Pavilion or Triyar Ivy League Lounge (think Bird's Nest) there is constant music and action in this unique atmosphere to socialize, party and even body surf as some did last year.
How to Attend
Whether you plan to attend with clients and customers or with family and friends, this is a great way to entertain and socialize. With a polo field that is nearly 3 times larger than a football field and with all the surrounding open space that is WestWorld, this is a great place for everyone to get outdoors and enjoy everything that the event has to offer.
General admission provides you access to everything on-site except in the tented areas. If you or a friend only know a little about polo, ask the people around you what's happening. Many spectators love to help a new observer. If you've already made some studies of the game, you should be able to see the rules in action and recognize great play. If you are a newbie keep reading for some of the common terms and some rules of the game.
Remember, a polo match is fast and the playing field is very large. Your best bet is to watch the main group of players clustered loosely around the ball. Although, keeping your eye on the ball is difficult at times, especially at the far ends of the field. So if you have binoculars remember to bring them. In addition, always remember to leave at least 10 yards between you and the edge of the field, and never sit at the ends of the field.
How to Prepare
Spectators are allowed to bring food and drinks, but not alcohol per state liquor laws. However, alcohol will be available at the event. So pack a picnic lunch. Consider bringing a cooler as this is an outdoor event.
Also remember those other important outdoor necessities such as sun-block, sunglasses, water, and a lawn umbrella or other sunshade like a pop-up canopy. These canopies were surely invented by a polo fan!
Bring a blanket or lawn chairs for seating.
Bring your camera if you want to capture the action
Bring binoculars to keep on top of the action at the other end of the field.
Tailgating is very popular at a polo match, and the styles vary widely with the participants.
What to wear
Polo is an outdoor sport, so dress according to the weather. Polo is watched by all ages, races, and social classes. While you are welcome to dress up you will be just as comfortable wearing whatever you would normally wear out on a hot weekend day. Shorts and a T-shirt or a polo shirt or sundress are ideal. You really can't be over or under dressed.
Spectators at a polo match wear everything from jeans to high fashion. Since this polo match is a major tournament you may want to dress up but you don't have to dress up. The best advice is to just be comfortable.
If you want to go divot stomping at halftime, and you should, it's a good idea to wear comfortable shoes and a hat for sun protection. Continue reading to learn more about divot stomping.
Remember, you always want to dress so that you will be comfortable at a polo match.
Divot Stomping at Half Time
Divot stomping is a long standing half time tradition at polo matches. Maybe it's because the fans want to be helpful or maybe it's because they need to stretch their legs.
During half time spectators wander all over the field stomping down the torn up turf. It's fun and you can meet great people just wandering the field. Even at high goal tournaments the players themselves often walk the field stomping divots in order to keep limber during half time. Other times they take breaks or change ponies close to the stands. So many times during half time you'll get the chance to say hello to some of the best polo athletes in the world.
Tailgate at the Sixth Annual Bentley Scottsdale Polo Championship
Previously known as Tailgating, Sideline Parking is a great way to enjoy the event. This informal party during polo matches is a place and time where family and friends gather and bring their drinks, food, blankets, umbrella and enjoy the polo. Most people have a nice picnic and a very relaxed time people watching and enjoying the outdoors.The entire north side of the polo field is reserved for your car. And you can bring as much food as you like but no alcohol per state liquor laws, please. Although it will be available on-site.
Sixth Annual Bentley Scottsdale Polo Championship Event Schedule
10:00am – Gates Open
10:30am – LaJolla Polo Team vs Polo Azteca
12:00pm – The World's "Longest" Fashion Show, produced by Phoenix Fashion Week
12:30pm – Palm Springs Polo Team vs Arizona Polo Club
2:00pm – The Canine Couture: A Dog Fashion Show Like No Other, presented by Oh My Dog!
2:30pm – Featured Match: Aspen Valley Polo Club (Defending Champs) vs. Palm Beach Polo Team
4:30pm – The Women's Sunset Polo Match and Cultural Concert with performances by the Scottsdale Philharmonic, Arizona Opera, DJ Maestro Hughes (as seen on The Grammys) and Arizona's top hip hop artist.
Post-Match – After-Party Until 6:00 pm
5:45pm – Fireworks
Location
WestWorld of Scottsdale's Polo Field is located at
16601 N. Pima Rd. (101 & Frank Lloyd Wright Blvd.), Scottsdale, AZ 85260
New to Polo?
If you are new to polo here are some terms that can make you feel like a pro.
The Ponies: The ponies can be horses of any breed and size that are used to play polo. They average horse is 15.2 hands now days. The collection of ponies used by any one player is call string.
The Field: The field is obviously where the game is played. It is equal in size to almost 10 football fields.
The Goal: The goal of polo is to hit the ball across the line that is in between the posts at the ends of the field. A goal is indicated by a flag waved above the head. A flag waived below the waist indicates the ball went out of bound. After each goal, the teams meet for a throw-in at midfield and they switch sides to even any advantages of the field. Goal posts are 24 feet apart and 10 feet tall with an even diameter all the way around.
The Chukker: The chucker is the 7:30 minute period of play. Each polo match can be 4, 6 or 8 chukkers depending of the level of competition and ponies available. There are 3 minutes between chukkers and 10 minutes in half time. People can go on the field and stomp the divots and socialize during the halftime intermission.
The Handicap: The handicap is the level of the player and his/her abilities to perform in the field. It does not equal goals that they can score. Handicaps go from B, A, 0, 1 to 10. Most players are rated 1 to 2. Very few players will reach 10 goals.
The Numbers: The numbers indicate the position within the team. Number 1 is the forward or striker, numbers 2 and 3 are midfielders and number 4 is the defense.
The Line Of the Ball (LOB): The line of ball is an imaginary line created by the ball when it is traveling and it changes every time the ball gets hit voluntary or involuntary either by a player, a pony or the wall.
Right Of Way (ROW): The right of way is the relative right that a player has to the ball according to his position and the speed and the line of the ball. However he can be challenged by bumping or hooking.
The Ride-Off or Bumping: Bumping is a defensive maneuver where horses and players bump shoulder to shoulder to compete for the line of the ball. Uneven bumping, excessive use of force or large difference in the size of the ponies is illegal and it should be called as a foul.
Hooking: Hooking is a defensive maneuver used to block someone else's mallet with your mallet to avoid them striking the ball. It can not be higher that the shoulders. You are not allowed to cross the ponies in the legs on their back nor excessive use of the mallet to create intimidation.
The Throw-In: The throw in is underhand throwing of the ball to put it in play and start the game, after scoring and after penalties.
The Hit-in: The hit in is the way the ball gets put in play after being out of bounds at either end of the field by the team that was defending (offensive team now). Previous offensive team (now defending) has to be at least 30 yards from the end line of the field.
Third Man: The third man is a person that is observing the game and is called in to resolve any disagreements among referees. Usually sitting on the stands or in a tower.
Source: Arizona Polo Club and Polo School: http://arizonapolo.com/
Never Been to a Polo Match?
A polo match is fast and the playing field is very large. Your best bet is to watch the main group of players clustered loosely around the ball. Keeping your eye on the ball is difficult at far ends of the field so if you have binoculars bring them. Always remember to leave at least 10 yards between you and the edge of the field, and never sit at the ends of the field. For everyone's safety, including their own, pets must be kept on a leash at all times. Likewise, with one eye at least on the game at all times, we recommend keeping the other eye on any children who come with you.
Everyone who attends a polo match or scrimmage needs to remember that this is a fast moving sport with very large number of participants. While the action a second ago may have been well on the other side of the field, if you aren't keeping an eye on the game, you may find yourself looking up to see 8,000+lbs. of horses and riders in a much closer way than you ever would have wanted.
We overemphasize this point for your safety.
In addition to the game, if you are around the horses, please remember not to make any sudden movements or loud noises. Unless a rider or groom gives you the go ahead, it is always best to keep 6 to 8 feet away. That said, please feel free to come by the trailers after the match to meet and chat with the players. Polo players are passionate about their sport, so you'll never find a better source of information.
Source: Arizona Polo Club and Polo School: http://arizonapolo.com/
Want to Learn Polo?
Never been on a horse? No problem! The Arizona Polo Club encourages you to take a polo lesson! They will arrange a lesson according to your abilities and skills. They even have riding instructors to help you get started in the saddle.
Students can start from age 10. The Champs beginner league helps students become familiar with polo, rules and riding while enjoying polo in a slow pace setting with peers of their skill and coached by more expert players and polo professionals. Arizona Polo Club and Polo School provides students all of the necessary equipment as well as matching riders polo ponies best suited to their individual needs.
Source: Arizona Polo Club and Polo School: http://arizonapolo.com/
Thanks go out to the following sources for all their great information:
Arizona Polo Club and Polo School: http://arizonapolo.com/
The Sixth Annual Bentley Scottsdale Polo Championships, Horses & Horsepower: http://thepoloparty.com/
Raven Events: http://www.ravenevents.com/MONTHLYEVENTS/11052016/