Reserve Your Party Bus
The image above only shows some of the party buses you will find at Mirage Limousines. They wouldn't all fit under this covering.
No one has as many party buses. No one can compete with Mirage Limousines luxury and style. We invite you to go see their party buses then come see ours. You will see the difference immediately. No one beats Mirage Limousines. Hands down!
Whatever the occasion it is better with friends.
Mirage Limousines' party buses are all lined up and ready to go! Whatever the occasion, nothing beats a party bus. Heck you don't even need a destination.
Once inside you are taken to the night club of your imagination. Your favorite music is playing. The lights blink in your favorite colors. You are surrounded by your friends laughing and dancing. This is truly a party on wheels.
Whatever the size of your group, we have you covered. These buses range in size from 25 people to 65 people. One of our buses will hold up to 55 people. Our largest party bus, not pictured above, can hold 65 people. See the largest party bus in Phoenix here.
Outsides Wrapped for Party Goers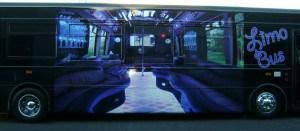 This is our 35 passenger party bus. All of our party buses are wrapped in images.
Our name is proudly presented.
Often they include an image of dancers.
If you see one of these party buses on the road, you know, for sure, it is Mirage Limousines, no question.
Expect Amenities Inside As Well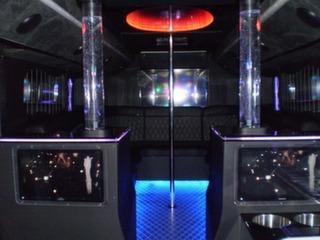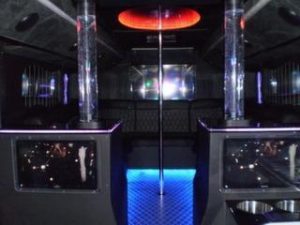 We not only go that extra mile on the outside of our party buses.
We go over the top on the inside as well.
If you can imagine it we have it!
This party bus has a dance pole and bubble lamps.
Expect blaring sound systems, huge TV's, some of our party buses even have laser lights like you find at a dance club or a concert.
No one does more to the insides of their party buses than Mirage Limousines.
Inside AZ's Largest Party Bus
This is the inside of our largest party bus. Check out our other videos over on YouTube.
Luxury Transportation
Mirage Limousines has been providing luxury transportation for over twenty years. No one does it better. Mirage knows what you expect from a limousine or party bus.
Top Notch Audio
Video System
Fiber Optic Lighting
Laser Lights
Crystal
Mirrors
and more
Many of our vehicles have lighted floors and ceilings. Plan to be amazed.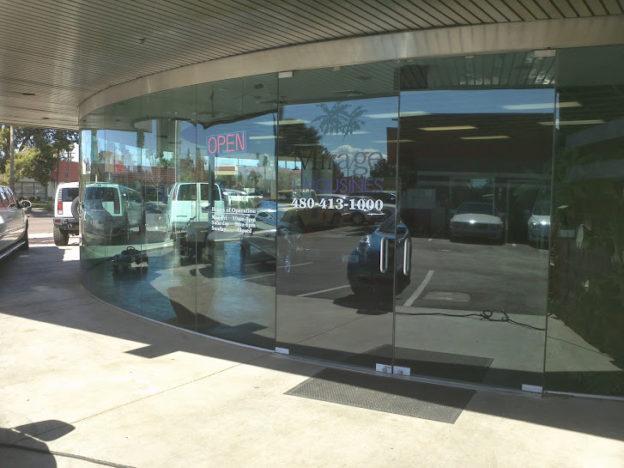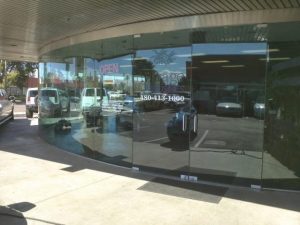 See It Before You Book It
Anyone can say they have a party bus. We can prove it.
Ensure that you are getting the very best by simply going to see your party bus before you book it. Do they have a showroom? Or is their party bus parked on the street somewhere? We have a beautiful showroom where you can come and see your party bus or any of our luxury vehicles.
Plan to be amazed!