Few Events Beg for a Phoenix Limo More Than These Two
Looking for something high-class to do in Phoenix this month? Perhaps you have a date to impress.
Perhaps you just want to know where the fashionable people can be found. Since they are your kind of crowd.
If so, then you are in luck. This week's post covers two of the swankiest events happening in Phoenix right now, Bruce Munro's Sonoran Light at Desert Botanical Garden and the Scottsdale Arabian Horse Show. These two events are sure to draw some of the most interesting people in the Valley.
Whether you are a snowbird or you live here, you are going to fit right in as you roll up to these events in your Phoenix limo.
Bruce Munro: Sonoran Light at Desert Botanical Garden
British artist Bruce Munro is known for creating large and immersive light installations. Munro's large-scale installations have been displayed around the world, from the Victoria and Albert Museum in London to the Rothschild Collection at Waddesdon Manor in Buckinghamshire. There is even an installation at the Solomon R. Guggenheim Museum in New York City.
Munro has unveiled what is probably his most highly anticipated work to-date with "Desert Radiance". Comprised of four distinct light exhibits, within just a short drive of one another. "Desert Radiance" marks the first time Munro will have multiple installations at the same time. You can experience Munro's genius in the distinct Sonoran Desert setting by visiting:
Desert Botanical Garden
Lisa Sette Gallery
Scottsdale Museum of Contemporary Art
The Arizona Canal
Mirage Limousines thinks you should book a Phoenix limo and go check out the installation at the Desert Botanical Garden, Bruce Munro: Sonoran Light at Desert Botanical Garden. Let us tell you why.
Bruce Munro: Sonoran Light at Desert Botanical Garden
"Bruce Munro: Sonoran Light at Desert Botanical Garden" includes eight of Munro's installations:
Field of Light, features 30,000 individual spheres nestled on the hillside of the Garden Butte, cascading down onto the Sonoran Desert Nature Loop Trail.
Saguaro, inspired by the colossal cactus, stands as a marker to show what caught Munro's imagination during his very first visit to the Garden.
Temperate Zone, Munro's interpretation of the cooling pots created by the indigenous people of the Southwest hundreds of years ago.
Water-Towers, where 58 glowing towers grace the Garden among the iconic saguaro cacti.
Chindi, suspended in elegant form from the structures of the Sybil B. Harrington Succulent Gallery.
Also look for Beacon, Eden Blooms and Fireflies installations that will further engage the dialog between visitors and the desert landscape.
The exhibit runs through May 8, 2016.
Mirage Limousines recommends that you make it a night and enjoy a bite to eat:
Light Lounge – located near the Berlin Agave Yucca Forest offers cheese platters, crudites and gourmet s'mores kits. Additional snacks and drinks also available. Open evenings only, days/hours vary.
Gertrude's, located just inside the Desert Botanical Garden. The menu showcases local ingredients from artisans and farmers around Arizona and the Southwest.
Full cash bars will be dispersed throughout the Garden.
Ticket Information
Jan. 1 – Feb. 27, Wed. – Sat. | 5 – 10 p.m.
Extra Sunday dates include: February 14, 21, 28
March 1 – May 8, Nightly | 6 – 11 p.m.
Nighttime Munro ticket: $25 adults | $12.50 children (3-12)
Day/Night pass includes both daytime and nighttime: $30 adults | $15 children (children under 3 admitted free)
Location
Click the image or visit Desert Botanical Gardens for complete directions to their facility.
Or don't. Book a Phoenix limo from Mirage Limousines. Your driver knows the way.
Desert Botanical Garden
1201 N Galvin Pkwy
Phoenix, AZ 85008
(Located in Papago Park)
Contact
Phone: (480) 941-1225
Email: [email protected]
Experience the Garden in a new light!  Bruce Munro: Sonoran Light at Desert Botanical Garden showcases eight large-scale, light-based installations using an inventive array of materials and hundreds of miles of glowing fiber optics. Located throughout the Garden, British artist Bruce Munro's site-specific exhibition reflects his unique interpretation of the Sonoran Desert.
Read on to learn more about Desert Radiance, Bruce Munro exhibits around Scottsdale. Not interested? Skip it to read more about the next event that begs for a Phoenix limo.
Munro's work has become the subject of an unprecedented cultural collaboration titled Desert Radiance, allowing the artist solo experimentation in scales and environments, from land mass to water, and the domestic to the panoramic. The Desert Radiance collaborators include some of the greater Phoenix area's preeminent arts organizations including site-specific outdoor installations at the Desert Botanical Garden, a newly-commissioned indoor installation at the Scottsdale Museum of Contemporary Art, a large light-based installation set in the Canal at Scottsdale Waterfront specially commissioned by Scottsdale Public Art, and Lisa Sette Gallery's presentation of diverse video installation pieces and smaller scale light-based artworks. Information about all of the exhibitions is available at: www.ScottsdaleDesertRadiance.com
The Scottsdale Arabian Horse Show hosts exciting competitions, gala parties, educational seminars, an international cuisine court, and features more than 300 vendor booths, offering everything from lavish jewelry, clothing and works of art.
The 61st Annual Scottsdale Arabian Horse Show is scheduled to take place February 11-21, 2016 at WestWorld in Scottsdale. The show is the largest of its kind in the world and attracts over 2,400 of the finest Arabian and Half-Arabian horses.
The Show is a shopper's paradise. There is a glimmering assortment of more than 300 vendors and trade booths, offering everything from lavish jewelry, clothing and works of art, to boots, saddles and trinkets.
Arabian Attributes
You can recognize an Arabian by it's dished face, large, black expressive eyes set wide apart; arched neck with a clean throat-latch; short, back (often, Arabians have one less vertebrae than other breeds); high tail carriage; and a light, easy way of going. The average Arabian stand 15 hands at the withers and weighs 1,000 pounds.
Tempting international cuisine courts, exciting demonstrations and unique educational seminars compete for visitors' attention with the exotically decorated stabling areas in which the horses are housed.
Every morning you can enjoy events like "Behind the Scenes Barn Tours" and "Meet an Arabian Horse."
Sat Feb 20th you can enjoy "Paint a Pony", a ceramic horse painting event for the kids.
The event runs Thursday February 11 thru Sunday February 21st, 2016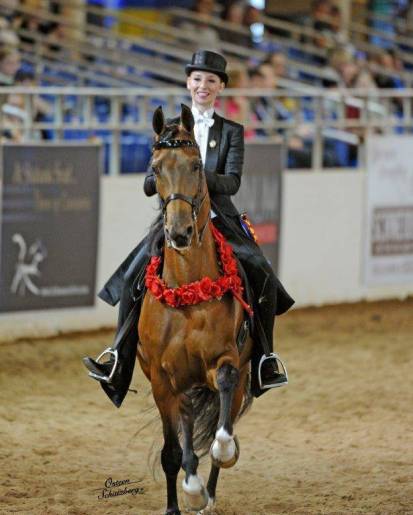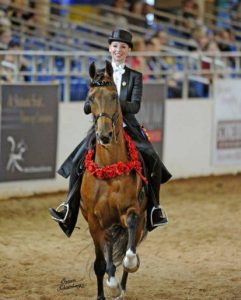 General Admission: $10/day
Reserved seating: $15-$25
Don't sweat the map. Mirage Limousines thinks you should book one of our luxury vehicles. We will take you right to WestWorld. Our drivers know the way.
WestWorld
16601 N. Pima Road
Scottsdale, AZ
(North of Frank Lloyd Wright Boulevard)
Pima Frontage Road is for northbound traffic only.
Contact
Phone: 480-515-1500
Email: [email protected]
PDF of More Information
Much of recorded history includes the praises of Arabians, from rulers to nomads and prophets, all proclaim their admiration for the breed. The Arabian is the oldest purebred in the world and the foundation horse for many modern light breeds including the Thoroughbred, Quarter Horse, Morgan, and American Saddlebred. Written documentation from more than 3,000 years ago verifies that the Arabian horse is essentially the same today as it was then.
The first Arabian breeders were the tribesmen of Arabia – Bedouins – who valued the Arabian horse above all other possessions. Islamic prophet Mohammed, who considered the Arabian horse sacred, made the breed a cornerstone of his holy wars.
Christian crusaders were also impressed by the swift, tough, Arabian horse and imported several into England and France.
The first Arabian horse in the United States belonged to George Washington, who crossbred his Arabian stallion with cavalry mounts to strengthen the military.
Arabian horses were bred to perform under harsh desert conditions and keep going beyond the point of exhaustion. This has given the breed incredible stamina and courage.
Centuries of close interaction with people has given the Arabian an innate ability to bond with humans, as well as a friendly, loyal disposition, marked by a desire to please.
Arabians possess a long memory, quick comprehension, alert curiosity, resourcefulness, and sociability. The Arabian horse is also recognized as being intelligent and easy to train.
Book Your Phoenix Limo Now!
Mirage Limousines has more limos and party buses than anyone else in Arizona. We have a huge showroom on Scottsdale Rd in Scottsdale, AZ so that you can come see your car.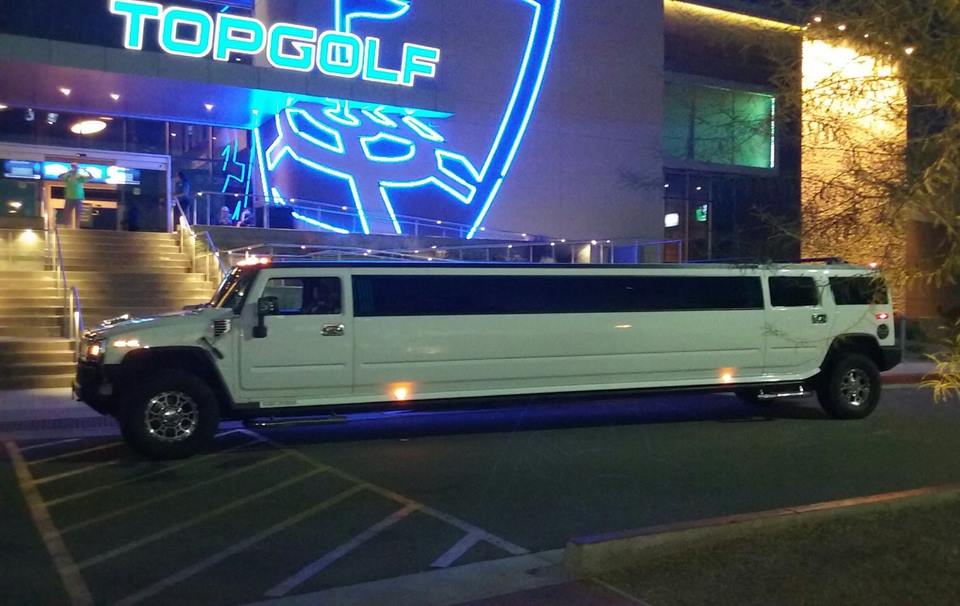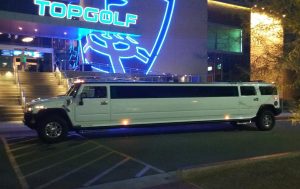 It is time for you to book your limo, Phoenix. Mirage Limousines is the leader in Phoenix, the Valley of the Sun, when it comes to luxury transportation. You can roll up in a Hummer limo if you like. We have two. One is bigger than the other, the big one has spinners.
For twenty plus years Mirage limousines has been servicing the valley with the best in luxury transportation. Our vehicles all have top of the line audio. The insides sparkle with mirrors and glass. Turn up the drama with fiber optic lighting and laser lights.
Mirage Limousines has over 19 luxury vehicles to choose from, many of them are limos, both stretch sedans and stretch SUV's. They can be found on this page.
Visit the Fleet Page to see all of our luxury vehicles. There is sure to be something for you there.
Mirage Limousines wants to be your ride. Let us drive you to these two events, or any event in the Phoenix metro area, for that matter. We want to make your special event just that much more special.
You know the traffic is going to, well, stink. The parking lots will be hectic. Do you get upset in traffic? Don't let your guests see that.
Get yourself a driver. That way, you can be celebrating with your guests while your driver fights the traffic. Let the party begin the moment you step out your door. And not end until you are back at your door.
Interested in Party buses? Mirage Limousines has more party buses than anyone. Its like a broken record, we know. Find them all here.
We have the largest party bus in Arizona. it will seat 65 people. Want to take a crowd to see the Munro exhibit? Great. We've got you covered.
If none of these suit your fancy, head over to the Fleet Page. It lists everything. It also has images and amenities. All of our vehicles are really deluxe.
We even have standard luxury vehicles like a BMW and an Escalade.