Super Bowl Wrap Up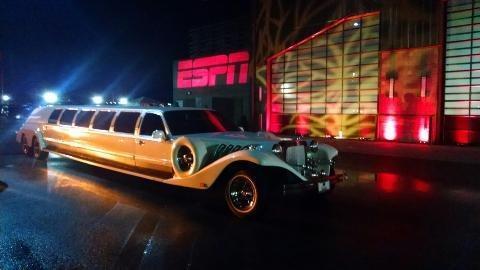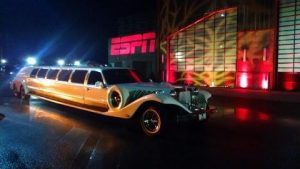 Mirage Limousines just has to say thank you Phoenix because Super Bowl XLIX was a huge success. From Scottsdale to Glendale and everywhere in between, Arizona was celebrating. No one does it better than us!
Fans Got a Game
This was the most watched TV show ever and the most watched Super Bowl in a long time. And it was well deserved. This game went to the last twenty seconds. Both teams had a chance to win all the way to the end.
That's what we want in a Super Bowl, a game and not a blow out.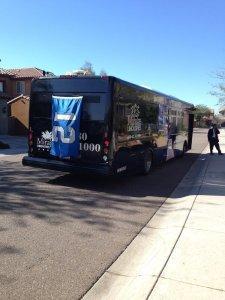 We felt bad for the Seattle fans, especially the ones on our party bus. We let them fly the 12th man flag. But apparently it did not help. Darn it.
But they had fun, as did we.
Winners Abound
Fox 10 News reports that the "National Football League is really pleased with how everything went." The Arizona Super Bowl Host Committee anticipates working toward hosting additional Super Bowls soon.
FOX 10 also spoke with Cardinal's President Michael Bidwill. He thought the game was a big hit economically. He was pleased that the game gave the state a rare opportunity to court major companies.
The economic numbers are not all in yet. But TV viewership was up. New England's dramatic victory over Seattle in Super Bowl 49 on Sunday was the most watched show in American television history, seen by a record 114.4 million US viewers, telecaster NBC said Monday. Katy Perry's half-time show was watched by 118.5 million viewers. Yahoo Sports
Some of the early numbers show that in the Phoenix area, bar revenue was up almost 16 percent and hotel revenue up 12.9 percent. The pool and bar at the W Scottsdale hotel grossed 10 times more in sales in the five days leading up the game than it had for all of January 2014. Public transportation ridership was double its previous record. The airport handled a record amount of passengers on the Monday after the game.
Mirage Limousines Made the New York Times
The big game sold out all the luxury transportation all over town. The New York Times (NYT) wrote an article about a golfer at the Waste Management Phoenix Open.
Yes the golf tournament was happening at the same time as the big game. One of the players, Keegan Bradley, wanted to get to the big game. He considered a helicopter since it was so hard to get a limo.
So the NYT called Mirage Limousines for a  quote about this scarcity. Of course they got our name wrong. And they made it seem like our vehicles only seat four to six people. Oh silly NYT we have a party bus that holds 65 people.
But, once again, Super Bowl delivered. Any publicity is good publicity. Or so they say.
 TL;DR
Put simply this Super Bowl 49 was a huge success and a big win for Arizona. The exposure will continue to drive tourists and business to our lovely state. As Phoenix natives Mirage Limousines couldn't be happier. We know its a great state. Now more people know as well.
[Don't forget to check out our Super Bowl 49 page with more details.]