It's hard to believe it but the school year is winding down. High school seniors are excited to be on to the next big challenge in their life, be it college or that new job. But there is still one more tradition that is still outstanding, Prom.
Its time to get all dolled up.
Yes, it's Prom season again and it is going to be hectic. A large number of Proms are going to happen in a very short period of time.
Eek! There is so much to do, so much to plan. Relax.
Mirage Limousines wants to be your source this Prom season so we prepared a checklist of sorts. We also created a few resources.  We even compiled some things from around the web.
Oh, by the way, how are you getting to Prom?
Prom Limo Advice and More
The first Proms of 2017 are happening at the end of March. Although, most of the Proms are being held in April and May.
Many Proms are on the same day. For example, on one Saturday in April there will be more than 20 Proms on that one day!
Mirage Limousines is all over this Prom topic.
We created a page dedicated to Phoenix Proms in general. Its a collection of tips and advice. There is advice like:
Book Your Prom Limo Early
Prom Etiquette Changes Over the Years
A Brief History of Prom. Prom used to be reserved for the super rich.
An Infographic about Prom Limo Costs. It has a few suggestions to keep in mind when figuring the cost of a limo (or party bus).
Check out our page dedicated to Prom. Learn how Prom has changed over the years, going to Prom without a date was unheard of only a few years ago. Now groups of teens and young adults attend Prom together. No more is it just a "couples dance". Celebrate its modern incarnations. Prom is upon us and it is your time to shine!
Get Your Prom Limo Here, Phoenix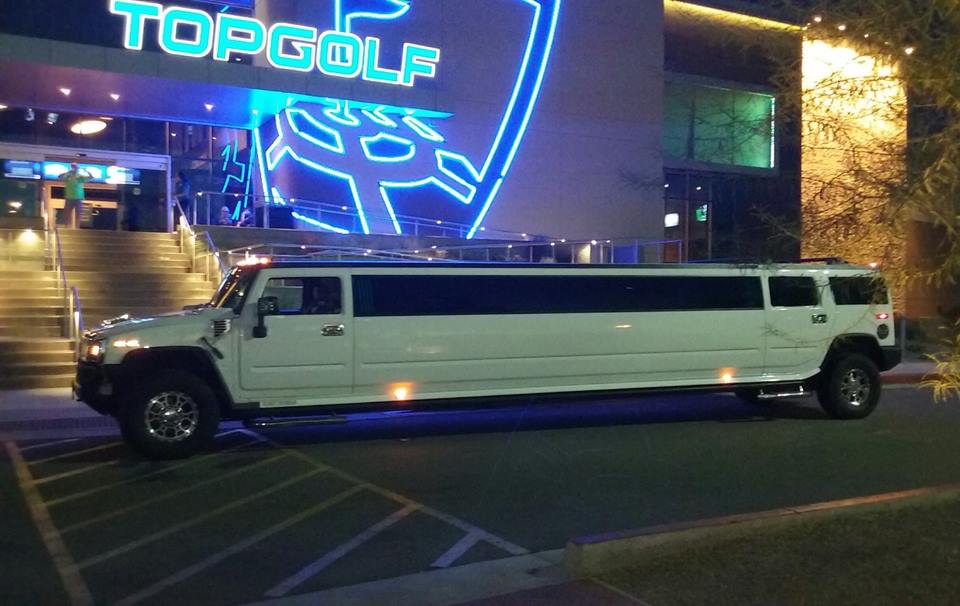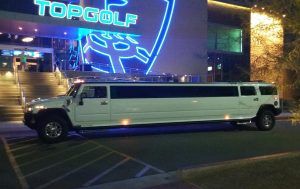 Mirage Limousines wants to provide your Prom limo service, here in the Valley of the Sun. Phoenix, we know how important Prom is. Its a once in a lifetime event. A chance to get dressed up. Perhaps the last chance you will have to party with these people that you have known for years.
Make it an amazing send off by adding luxury transportation to the mix.
We've compiled some tips here to make renting you prom limo easier. There are two big rules to Prom limo renting:
Number one: Book early.
Number two: See it before you book it.
Rule Number One: Book Early!
There are two big reasons to book early. First, there are not enough luxury vehicles in the whole Valley to handle all the Proms that are taking place this season.
We hate to say it but somebody is going to be left out.
It's just a sad fact of life.
So don't let this be you.
Secondly, it's a good idea to book early so that you have the most options available to you. Closer to Prom, fewer vehicles will be available for rent. You won't be guaranteed that car of your dreams.
Do you have your heart set on the Rolls Royce limo? Well, there is only one in the whole Valley. It is here. If you and your date want to wow the crowd, you better hurry. Be the only one who arrives in this beauty.
Don't Wait!
It's not just us. Book your Prom limo service early advice is echoed by some of the biggest Prom advice bloggers. For example, Love to Know has some Prom tips that include not only booking early but also about sharing expenses with your friends. Here are just a few of the other valuable tips that can be found there:
If you will be renting transportation such as a limousine, consider pooling your resources with other couples to make it more affordable, and shop early for a reservation.
If you attend Prom with a group of friends, it's fine to dance with other people once or twice, but be sure to pay the most attention to your date and don't spend the evening hanging out with others instead.
Follow up with your Prom date to let them know that they are special to you all the time, not just on one night.
Rule Number Two: See it Before You Book It!
See it before you book it!
Mirage Limousines:
813 N Scottsdale Rd
Scottsdale, AZ 85257
Showroom Hours:
Mon-Fri 10am-5pm
Sat 9am-6pm
Call (480) 970-7700 24/7
You absolutely must see your Prom limo before you pay for it! Never plunk down a chunk of change without inspecting your purchase first. Don't be silly. There are plenty of people who will say anything to get your money.
Renting luxury Prom transportation can be expensive. It may be the most expensive thing you have paid for at this point in your life. So insist on seeing your Prom limo before you pay for it!
Don't ever let that kind of money leave your hands before you do your due diligence. See your Prom vehicle before you pay for it!
Why See Your Prom Limo?
Every year its the same story. The school year comes to a close. Young adults plan for what may be the first really big event in their lives. Oblivious to the unscrupulous behavior of some people.
Prom goers search the Internet for limos and party buses. In their excitement, they call and book. Often they book their luxury transportation sight unseen. This is when the trouble starts.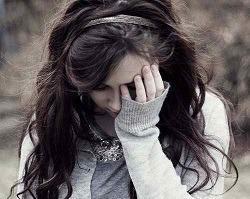 One year some high school girls booked a party bus from Pennsylvania. We are in Arizona mind you. There are license restrictions on luxury livery services. One of them is that you must have in-state plates. Guess what? These girls lost their deposit of $1000 or more.
Another year, some unlucky Arcadia high school students were dealt the same crushing blow. They booked a party bus from Florida. $1700 later there was no bus and no money.
Then, some years ago, KPHO, CBS channel 5 in Phoenix, investigated a limo company. The company had promised an upgrade when their limo broke down on the way to Prom. Instead the company sent out a plain ole shuttle bus. The Prom goers were extremely disappointed.
Things come up. Vehicles break down. Lets give this company the benefit of the doubt.
We cannot guarantee that one of our vehicles won't break down. It happens. But we have a huge, local fleet. Typically we can replace the broken down limo with a different one.
In those special cases, we will often even upgrade the client's vehicle. We accept responsibility. We want our customers to be pleased.
Does your Prom limo service have any backup vehicles? Does it have in-house mechanics?
Prom Limousines Available
Mirage Limousines has every type of limo you can imagine: Hummer, Cadillac, Lincoln and more. We are only highlighting a few in this blog post. For a complete list of all of our luxury vehicles head over to the Fleet page.
Ready to choose your limo? How many people are you trying to fit inside? Let's start there.
Stretched Sedan Prom Limos
Stretched sedan limos resemble a car, only they are considerably longer than a regular car. This type of limousine usually holds eight to sixteen people comfortably.
Anything larger and you start to think SUV limousine. Mirage Limousines has more stretched sedan options than anyone.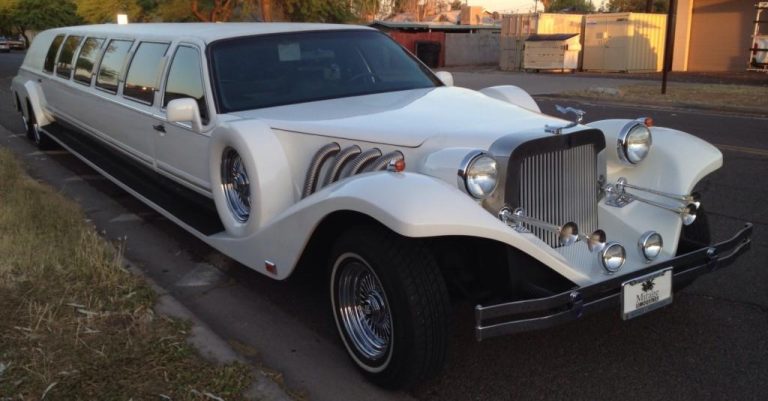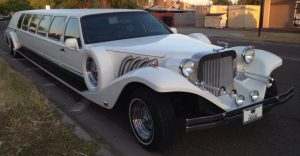 Our most famous limo is the Rolls Royce limo. This is the only Rolls Royce limo in Arizona and we have it.
It will seat sixteen people or eight couples. When you pull up in this beauty you are sure to cause a stir.
We have many other limousines available for you. The Lincoln stretch Towncar limo is a popular option. Its smaller than the Rolls, it only seats eight. It will also be a little less expensive than the Rolls.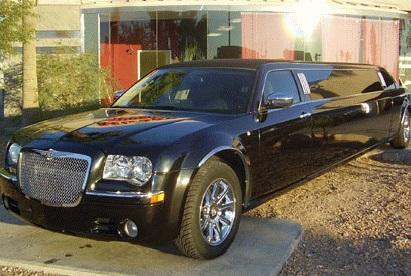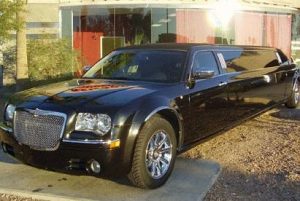 Another option is our Chrysler 300 limo. It has impressive styling. With a front end that will not be confused with another car. Seats ten to twelve.
This is one of the few black limos we have. In Arizona it's tough to keep a black car cool. So most of our vehicles are in white or champagne.
That is just a small sample of the prom limos we have available. We have more stretched sedan limos. For example, there is the Cadillac XTS. It is brand new and seats twelve.
Stretched SUV Prom Limos
Sometimes you want something bigger. Mirage Limousines has a number of limos for prom stretched SUV's. These vehicles typically hold more than our stretch sedans. And the more the merrier, right?
Mirage Limousines has more SUV limos than any other limo service: Hummer, Escalade, Excursion, and Navigator.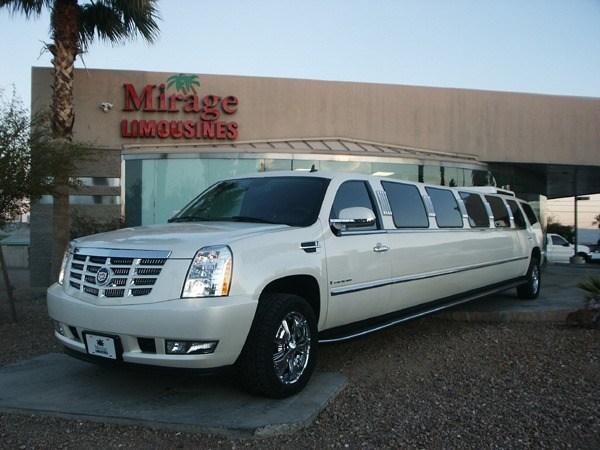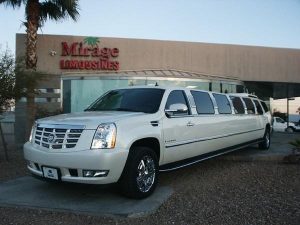 The Cadillac Escalade limo is a popular choice. This beauty sits on 20-inch spinners. You are definitely going to cause a commotion when you roll up in this bad boy.
It will hold up to twenty people.
We also have stretched SUV's from Ford and Lincoln, the Excursion and the Navigator. Again, these are larger than a sedan limo and will hold more people. These two vehicles will hold fourteen to sixteen people.
The most popular limo we have, besides the Rolls, has to be the Hummer limo. We actually have several Hummer limos available. They come in different sizes.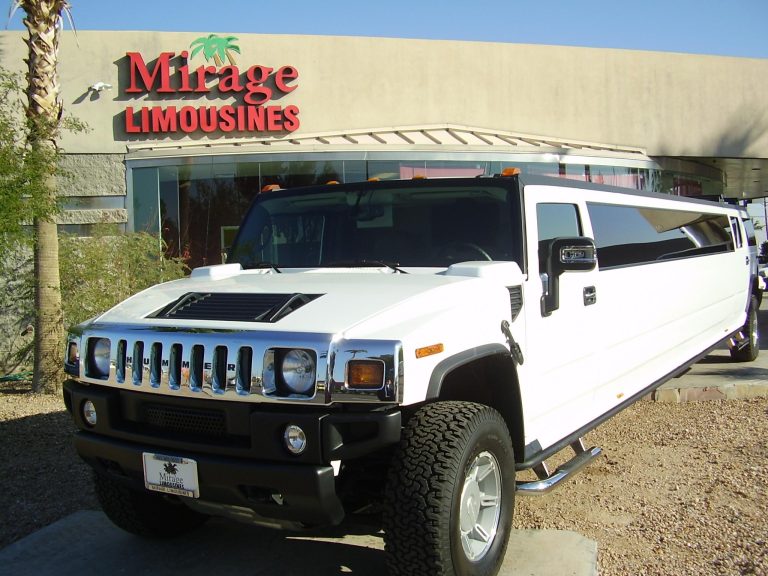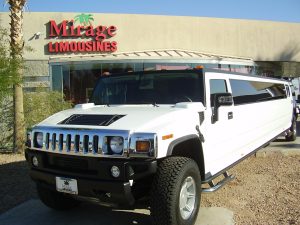 The Hummer limos will hold from sixteen to twenty-four people depending on the one you book. The rugged styling on this limo makes it an instant favorite.
Other Mirage Limousines Vehicles for Prom
Mirage Limousines has over twenty luxury vehicles. And they are not all limos. Sometimes a limo is not enough. In that case we have party buses.
A party bus is a great option for a larger crowd. Party buses have dance poles and room to walk around.
You can have a party bus that seats up to 65 people! The largest party bus in Arizona is only here at Mirage Limousines.
We also have other luxury vehicle options like a fancy car. Maybe you only have your date and not a whole crowd of friends. Or maybe you want to go on a double date to Prom.
In that case, a regular sized Escalade may work fine for you. Or a regular sized Mercedes. We have many regular sized, luxury vehicles available.
Expect Quality
Mirage Limousines has been providing luxury transportation for over twenty years.  No one pays attention to the details like we do. Our vehicles are meticulously maintained by our in house detail staff. Our in house mechanics go over every mechanical detail with a fine tooth comb.
We house our vehicles at our showroom on Scottsdale Rd. No one else can say that. We go that extra mile so that you can feel comfortable in your decision to rent from us.
No one does it better. Mirage knows what you expect from a limousine or party bus.
Top Notch Audio
Video System
Fiber Optic Lighting
Laser Lights
Crystal
Mirrors
and more
Many of our vehicles have lighted floors and ceilings. Plan to be amazed.
Share the ride and the expense. Prom is so much more fun with a crowd.
Prom Limo Cost
On our Prom Limo Page there is a handy Infographic about the cost of renting a limo or party bus for Prom. There are many things that affect the cost of luxury transportation.
For example, the size of the vehicle will surely affect the cost. A luxury Escalade SUV limo is definitely going to cost you more than a standard sized Escalade SUV. We have both for you, and more.
Pricing is also based on an hourly rate. The more hours the higher the cost. See all these factors in our cute Infographic on the Prom page.
Other Factors Besides Cost
Cost is always factor when renting luxury transportation. But it shouldn't be the biggest factor.
Even the President of the US (POTUS) has had his limo break down. Mirage Limousines has so many luxury vehicles in our fleet that if something happens to your transportation, we have a backup. You will never be stranded.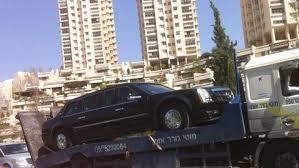 Mirage Limousines asks that you see your luxury vehicle before you put down a deposit or sign any contract.  There are many unscrupulous people out there who have no problem promising something they cannot deliver.
Visit Mirage Limousines beautiful showroom in downtown Scottsdale. See first hand the chariot that will whisk you away to Prom.
Why Mirage Limousines for Prom Limo Service?
First of all, Mirage Limousines has been in business since the 80's. Over the years we have seen many proms. We know what to expect. We know what you expect.
Secondly, we have a showroom on Scottsdale Rd and have for over ten years. We always recommend that you see your vehicle before you book it.
At our showroom, you can see any one of our vehicles. We detail them here, we repair them here and we house them here.
Third, your chauffeur is a professional who is licensed and insured. This driver will have an intimate understanding of your city. They will be able to find your venue, they will have no trouble with the traffic nor the parking.
On a side note, your luxury vehicle is yours for as long as you rent it. Want to make a stop? No problem. Want to take the long route? No problem.
Parents:
Mirage Limousines does not tolerate underage drinking.
We also won't allow anyone to smoke in the vehicles.
No additional riders are allowed without express permission.