Relax, Book a Ride
It's that time of year again and the boys of summer are in full swing. We are all so lucky to live in this Valley of the Sun. We have the greatest weather in the spring and we have the Cactus League.
Let Mirage Limousines provide your Spring Training transportation to all the games in the valley and so much more. Let us be your source for all of the most important Spring Training information. From limos to party buses, from start times to location information, we've got you covered.
Get advice on the best way to tailgate Spring Training. (You might need a party bus.) We definitely have something for everyone. Arrive in style in a limo. Avoid the hassles of parking and traffic with a driver who knows their way around. Relax and enjoy. You deserve it.
Spring Training History
The very first Spring Training game played in Arizona was in 1929. The Detroit Tigers hosted the Pittsburgh Pirates in Phoenix on the afternoon of March 26.
Sam Greene, of The Sporting News, wrote on January 17, 1929, "Tigers return to Phoenix to face the Pirates March 26th, and the Cubs the following day. That night the team will leave Phoenix for good and make its way home…"
There was no Cactus League at this time. The Cactus League's origins only trace back to the late '40s Horace Stoneham of the Giants and Bill Veeck of the Indians were instrumental in bringing the game to Arizona in the spring of 1947. Both men like to take credit, it seems.
But all that is history. Let's play ball!
Spring Training in the Valley of the Sun
Spring Training is When?
The 2018 Cactus League Spring Training season runs from Wednesday, February 21st through Tuesday, March 27th.
To see the whole schedule visit: http://www.mlb.com/springtraining/cactusleague/schedule/
Spring Training is Where?
There are 15 Major League Baseball teams that play in the Cactus League, on ten fields around the whole Phoenix metro area. That means there are ten different fields for you to visit:
Goodyear BallPark is the Spring Training home of both the Indians and Reds.
The Spring Training home of the Seattle Mariners and San Diego Padres is the Peoria Sports complex.
Visit Surprise Stadium for the Spring Training home of the Kansas City Royals and Texas Rangers.
The Angels can be found at Tempe Diablo Stadium.
The Athletics: Mesa, Hohokam Stadium.
To see the Brewers you go to the Phoenix, Maryvale Baseball Park.
The Cubs can be found in Mesa at the Cubs Sloan Park.
Spring Training home of the D-backs and Colorado Rockies is in Scottsdale at Salt River Fields at Talking Stick.
Dodgers and White Sox both can be found at Camelback Ranch in Glendale, AZ.
Giants play in Scottsdale at the Scottsdale Stadium.
For more info about the fields and the teams or on how to buy a ticket visit:
Spring Training – Transportation
Mirage Limousines has been providing luxury transportation for over thirty years. No one does it better. Mirage knows what you expect from a limousine or party bus.
Top Notch Audio
Video System
Fiber Optic Lighting
Laser Lights
Crystal
Mirrors
and more
Many of our vehicles have lighted floors and ceilings. Plan to be amazed.
Mirage Limousines has limos and party buses and regular sized luxury vehicles. More than twenty in total. We surely have something to suit your needs.
Spring Training Limo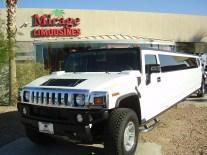 Get together with some friends and enjoy Spring Training in style. Don't bother with traffic and parking. Relax and enjoy the game.
We have limos from Cadillac, Hummer and Rolls Royce, to name just a few. Limousines can hold from eight to 20 or so. Get one that is rugged and like an SUV. Or get something classy like the Rolls or XTS or Chrysler 300 or… You get the point.
We have more limos than anyone. We know what you want in a limo. Find that here.
Spring Training Party Bus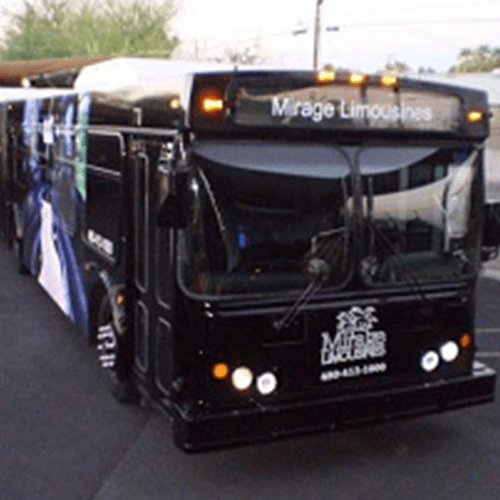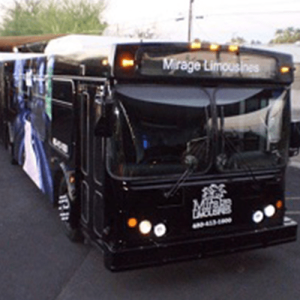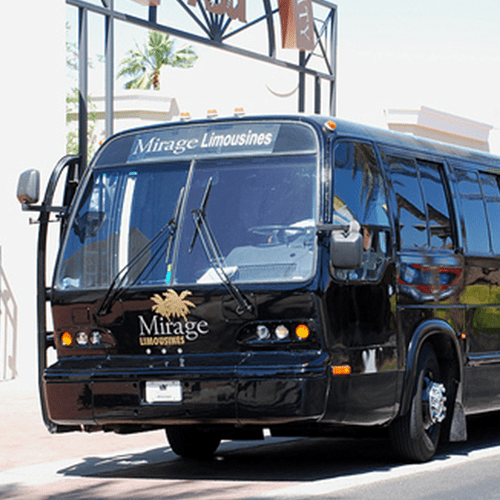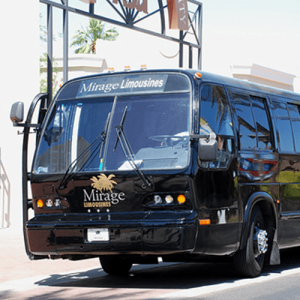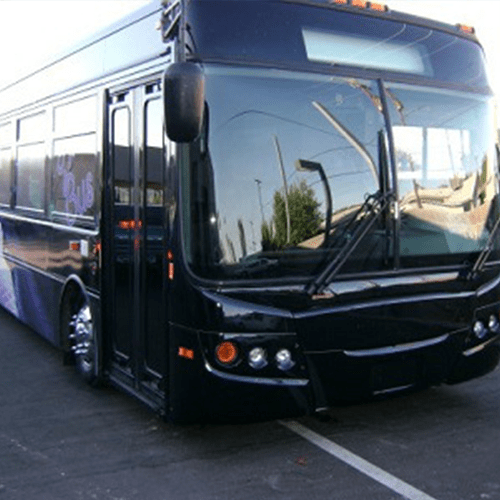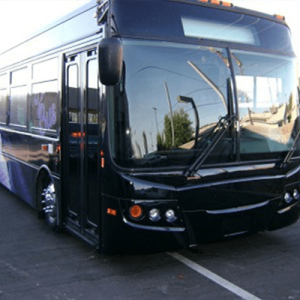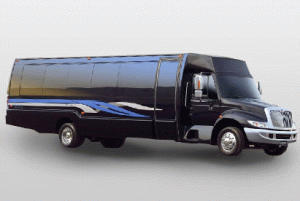 Got a really large group? Consider a party bus. Your celebration starts on the way to the game and does not end until you are safely home again.Tailgating in a party bus is fantastic. Ask us for all the best tailgating tips. Each field will have it's own way of doing things.