Book Your Wedding Transportation Here
You want your wedding to be the most special of your life. So why would you take any chances on you wedding transpo, or settle for second best? Get the luxury transportation that you deserve.
Mirage Limousines has been providing wedding limo and party bus service to thousands of happy couples for over 20 years. This experience means you can expect the best in luxury and value.
In this post we will introduce you to a recently married, happy couple who had the pleasure of traveling in one of our luxury vehicles. The wedding took place at the Desert Botanical Gardens. Check out how they incorporated the desert southwest into their wedding design. Scroll down for some great wedding design ideas.
All the wedding photography is courtesy of Blue Hills Photography. Perhaps they could do something equally as nice for you.
The happy couple wisely chose to use Mirage Limousines to provide their wedding limousine. The wedding service went great and at the reception everyone had a blast. You only need to look at their picture to see how happy they are. We are glad to have played a small part.
Before we share the wedding success…
We want to share with you just how you can make sure your wedding transportation is perfect.
We show you how to pick the perfect vehicle by matching it to your wedding's theme.
Plus we share a caution. See it before you book it.
Wedding Limousines by Theme
Mirage Limousines has more limos than anyone in Phoenix. You are sure to find one that is perfect for your wedding.
Is your wedding outside or in a church?
Is it a traditional wedding or more of a modern affair?
Choose to be chauffeured to and from your wedding in a style that reflects your weddings theme, from rugged to classy.
Hummer Wedding Limo
Are you planning a wedding in the rugged outdoors? Are you a nature-loving couple who really appreciate being outside? Then a Hummer limo might be the best option for your wedding.
Hummer is a strong and sturdy vehicle made to handle the roughest conditions. Make a bold statement that you are ready to take on anything with your Hummer wedding limo. See more here.
Rolls Royce Wedding Limo
If you are planning an upscale wedding that is sumptuous and posh then you need a wedding limo that is equally high end.
You want the Rolls Royce limo. Rolls Royce is a recognized name in high-end luxury.
This Rolls Royce wedding limousine is going to ensure that you travel in the upscale style that your wedding requires. See more here.
Cadillac XTS Wedding Limo
Are you hoping to create a classic, traditional wedding? Then the Cadillac limo could be a perfect match. Cadillac is the definitive American luxury vehicle maker.
This unique limousine has a fifth door. Make entering and exiting the vehicle a breeze. Perfect for passengers with mobility issues.
The bride may appreciate this fifth door as well, since her dress can make moving around a challenge. Help her scoot-ch out of the car by just opening the fifth door.
The Cadillac XTS Wedding Limo is champagne colored, not your typical white. Still perfect for the bride in white but also perfect for those brides who are forgoing white on this occasion.
Chrysler 300 Wedding Limo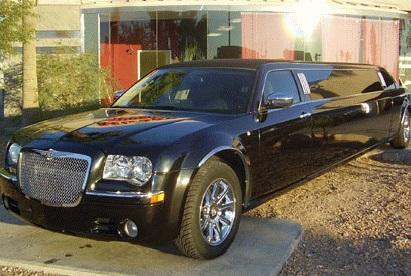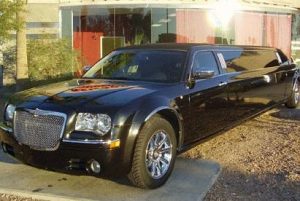 Having a nighttime wedding? Are your wedding colors rich and dark? Then this may be the perfect wedding limousine for you.
The Chrysler 300 limo is another rugged choice, like the Hummer. Yet it can also serve as a American classic since the 300's style is now ubiquitous, or found everywhere, and hearkens back to the era of the old muscle cars.
This car is going to show that you have style. Be different, go black.
Even More Wedding Limo Options
This is only a small portion of all the wedding limousines available at Mirage Limousines. Visit our Limo page to see them all.
Wedding Party Bus Options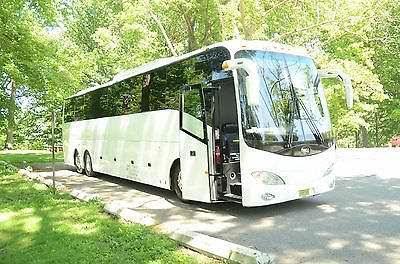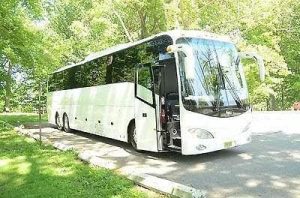 Don't forget the wedding party and guests! Consider transporting your guests in a party bus. Keep them all together.
Make sure they don't get lost or show up late. Are your guests from out of town? Don't expect them to know how to navigate the city streets.
Avoid the traffic and parking headaches.
We have party buses of all sizes. Plus they come in both black and white. So you can coordinate them with your wedding theme.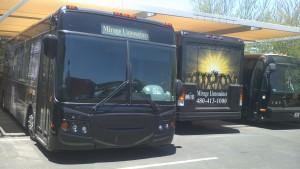 Check them all out on this page dedicated to party bus rental in the Phoenix metro area.
Wedding Transpo – Hassle Free
Avoid the hassle of renting luxury transportation for your wedding by following this one simple tip: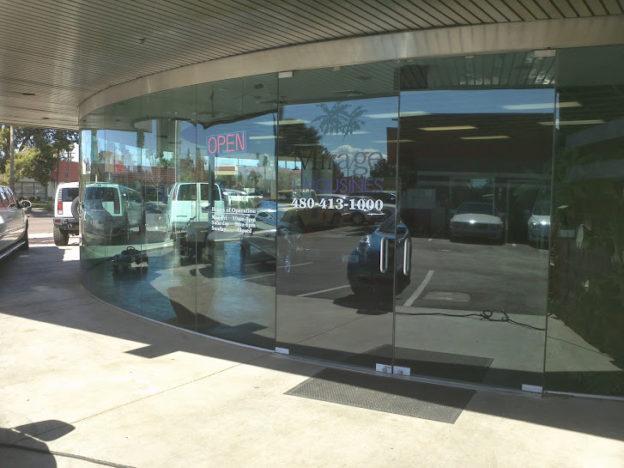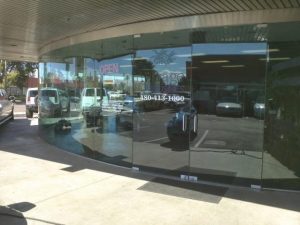 See it before you book it.
It's that simple. Sounds silly to say.
But you would be surprised by the number of people who put good money on a vehicle they have not seen.
This opens them up to any number of headaches.
→Would you buy a wedding dress without seeing it?
→Will you book the reception hall before you see it?
Of course not. Please come by and see your wedding transpo.
These vehicles are:
The cleanest
Best maintained
Loaded with amenities:

The sound systems are fantastic.
The insides light up from top to bottom, like a fireworks show. (If you don't want the lights twinkling, you can turn them off.)
Crystal and mirrors shine.
Windows are tinted for your privacy.
No one beats Mirage Limousines.
Happy Mirage Wedding Transpo Users
Mirage Limousines wants to contribute to your successful wedding. Let us help you make it the event of a lifetime.
Southwest Desert Wedding Design Ideas
If you are planning a wedding that incorporates our beautiful desert southwest, then we have some ideas for you. Incorporate the desert into your table settings. Join blossoms and sage-colored eucalyptus branches in the bouquets. You just have to see it.
Table-scapes
This table-scape includes baby succulents. What could be cuter?
Physically incorporate the desert into your table-scape without all the sand. These little potted cacti can become gifts for your guests.
Desert Bouquets
Mix and match your blossoms and greens.
Steal from the desert colors by adding the sage green of eucalyptus branches to the wedding bouquets. Embrace the desert southwest!
More Desert Wedding Ideas
Notice the succulents near the guest book. Eucalyptus was used again, with blossoms, to decorate the gift table. The cake table takes on an Arabian nights theme, almost, with its brass candle holders. This seems perfectly suited to a desert wedding.
Let the colors of the desert inspire the colors your wedding palette. From the red rock of Sedona to the brilliant sunsets, the desert's color palette is rich and inviting.
In the winter, it's a great time for a wedding in the desert.
Shout out to Fab You Bliss for tagging Mirage Limousines on Facebook. Someone should've shot the car. Just sayin'.