Wright's at The Biltmore – Winemaker Dinner's
Phoenix is blessed to have the restaurant, Wright's at the Biltmore as a member of our community. A landmark and part of an amazing collection of properties in the Phoenix area, from the Biltmore hotel to the Wrigley Mansion.
This fabulous restaurant is holding Winemaker Dinner's for the 26th year. The events will be held once per month from October 2015 through June 2016. An epicurean's dream, the event, hosted by the Chef De Cuisine, pairs visits from notable Californian winemakers with a unique menu designed to complement the vintner's wine selections.
Winemaker Dinners bring together gourmet dining and acclaimed wines. Enjoy a delicious meal and meet the vintners to hear them talk about their vintages. Each event closes out with after-dinner drinks and cigars. This is one you do not want to miss!
Reservations must be made in advance and the dinners prepaid. Each Winemaker Dinner is $120, plus tax and 18 percent gratuity. Prepay nine dinners and get one dinner free. The dinners start with a reception at 6:30 p.m. For reservations and more information please call 602-955-6600. (https://azbigmedia.com/lifestyle/restaurants/arizona-biltmore-decants-26th-season-winemaker-dinners/)
Winemaker Dinner's Events:
Robert Craig Winery, featuring Mountain Reds (Howell, Mt. Veeder, Affinity)
November 5, 2015
The Robert Craig Winery is located in Napa Valley, California. Known for their silky-smooth mountain Cabernet wines.
The Robert Craig Winery concentrates on producing small quantities of wine. In this way they are able to focus on the impact of the soils and climate which, in Napa Valley, are perfect for wine making.
The winemaker's philosophy is to builds upon the best that the wine making has to offer. The goal being, " to let each wine's special personality and unique qualities shine through."
Meet the vintner and enjoy a gourmet meal, November 5th, 2015 at the beautiful Wright's at The Biltmore.
Taittinger/Domaine Carneros, featuring Celebration Bubbles
December 3, 2015 
Domaine Carneros is a winery in the Napa Valley known for its sparkling wines. The winery was founded by the Taittinger family in the late eighties. Taittinger is a famous champagne maker in France.
In the seventies, the patriarch, Claude Taittinger, was anxious to find a another spot to grow Chardonnay and Pinot Noir grapes. He found California's Napa valley perfect with its cool breezes and consistent yet mild northern California heat.  Claude found Carneros to be the perfect micro-climate for growing , and producing world-class California sparkling wine. 
Only sparkling wines made in Champagne can be called Champagne, so in Napa they are called sparkling wines.
Join the Taittinger vintner as they describe their California sparkling wine. Learn from a leader what it takes to make an award wining vintage.
Meet the vintner and enjoy a gourmet meal, December 3rd, 2015 at the beautiful Wright's at The Biltmore.
Justin/Landmark, featuring Isosceles
January 7, 2016 
Landmark Vineyards are located at the foothills of the Mayacamas Mountains in California. Founded in the seventies, the owners include a great-great-granddaughter of John Deere, inventor of the first steel plow. Damaris Deere Ford then moved the vineyard to its present location in the late eighties.
Landmark Vineyards sources grapes from the finest vineyards in California, including Sonoma, Monterey and Santa Barbara Counties. Grapes are then aged in French oak barrels.
The man in charge of wine making is, Greg Stach. He is well known for his ability to create world class vintages. His "less is more" philosophy means he rarely intervenes in the growing process. Instead he relies on the fruit's intense flavors and the distinct characteristics of the vineyard that grew them when deciding on his combinations of grapes.
Meet the vintner and enjoy a gourmet meal, January 7th, 2016 at the beautiful Wright's at The Biltmore.
Wright's at The Biltmore
The restaurant, Wright's at the Biltmore, gets its name from Frank Lloyd Wright. Wright was a famous architect in the 20's. His architectural style was called "organic". He was known to seamlessly mix architecture with nature. This seamless mix will become obvious when you visit the restaurant.
The hotel and restaurant were the architectural design of Albert Chase McArthur. McArthur lived in a home built by Wright and later worked with him. During the development of the property Frank Lloyd Wright consulted on the use of stone and on some of the stained glass windows. Frank Lloyd Wright loved Arizona. He loved the natural colors of the desert and the natural stone.
The floor to ceiling windows of the restaurant make it feel like the inside and the outside are merged. Creative use of stone brings the outside in. Dining areas are defined by glass panels and decorative metal. Seating is made up of soft leather benches. Pendant chandeliers provide soft light from the many sized globes.
The Wright Bar is appointed with patio fire pits and views of majestic Piestewa Peak.
The Arizona Biltmore
The Arizona Biltmore opened in 1929. Designed in collaboration with Frank Lloyd Wright, it was immediately recognized as a "Jewel of the Desert." A playground for the rich and famous. Now available to you, too.
The hotel is nestled at the foot of the Phoenix Mountain Preserve, near 24th Street and Camelback Road. The Arizona Biltmore is a Waldorf Astoria Resort®.
Arizona Biltmore is luxurious and recognized worldwide for its unique architecture. Gold leaf, natural stone and beautiful stained glass makes this a tourist destination to not be missed. Visit the spa and enjoy natural healing treatments, enjoy a a 92-foot-long water slide, a swim-up bar or perhaps a round of golf is in order.
Nearby you will find the Wrigley mansion. Wrigley took control of the property in the 30's. He is the Wrigley of chewing gum fame. Visit the mansion for a taste of Arizona history.
Book a Limo for Winemaker Dinners
Mirage Limousines wants you to make these Winemaker Dinners as special as possible. You deserve to relax and have some fun.
Don't fight traffic. Don't sweat parking.
From start to finish this night is going to be a dream. You and your date will glide in on your chariot. Escorted by your professional driver you will arrive safe and sound.
Hummer Limo
Hummer Limos are a popular option when booking limo rental. Modern looking and spacious, they are ideal for large parties.
Mirage Limousines has two Hummer Limos. One is bigger than the other. These rugged giants are perfect to make a bold statement. Show up in this luxury vehicle built for adventure.
Hummer Limo Service will seat up to 24 people. Fiber optic lighting surrounds the inside of this limo which is decorated with crystal and mirrors. This makes for quite a light show. Especially as the laser lights strobe and move across the seats and the occupants.
Your limo will surround you in the comfort of lavishly rich leather seats.  The limo provides superior sound.  The stereos are top notch.
This vehicle is too big you say? Not if you like to spread out. Don't want to be squished, do ya?
Escalade Limo
Cadillac is a name that stands for American quality. American automobiles are treasured around the world by people who love cars. Cadillac is definitely on that list.
Escalade means luxury. Our Cadillac Escalade limo has been created with quality and distinction. Arriving at the Winemaker Dinners in an Escalade Limo means you know a little bit about quality.
Impress your date by suggesting that you show up to the Winemaker Dinners in this beautiful, luxury vehicle.
Mirage Limousines Escalade Limo comes equipped with:
20 inch rims with spinners
Superior CD surround sound
4 flat-screen TV's/DVD players
Fiber optic lit mirror and ceiling
Crystal bars
Lighted panel floor between seats
Starlight headliner
Exotic internal mood lighting
Everything about this limo sparkles, inside and out.
See more pictures of this Escalade limo here.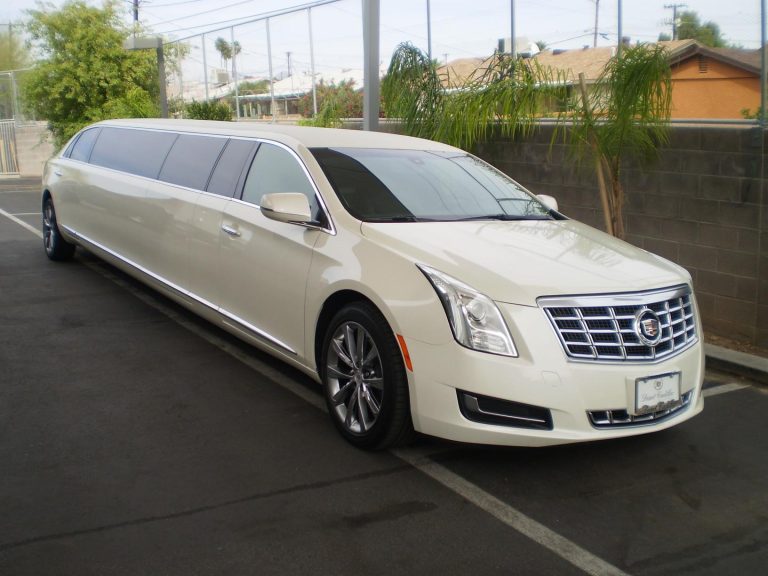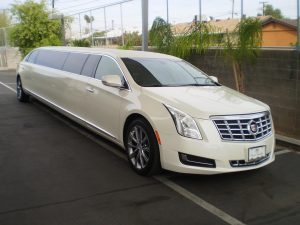 Cadillac XTS Limo
This is Mirage Limousines' newest limo.
A fifth door makes entering and exiting this vehicle is a breeze. You will not find this feature on another limo in town.
Surround yourself in luxurious leather. Watch the fiber optic lights make the crystal and mirrors sparkle inside. Specs of laser light twinkle around the interior.
You should really see this car! Come by and see her at 813 N Scottsdale Rd. in Scottsdale, AZ. She's often inside. Yes inside the office. Check it out!
Navigator Limo
The Lincoln Navigator Limo is recognized as a luxurious vehicle. Its a Lincoln, need one say more?
This luxury vehicle is equipped with the latest in audio equipment.
The inside is lit up like a nightclub. Light it up or tone it down, its up to you.
No one will be able to deny that you know luxury when you show up in this dream vehicle. The Lincoln Navigator Limo is in a class of its own.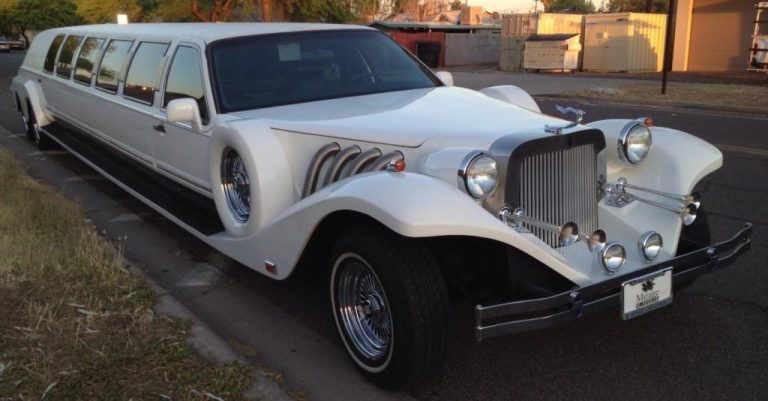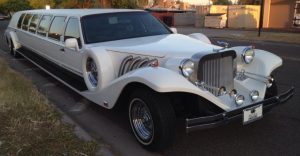 Rolls Royce Limo
Saving the best for last, this Rolls Royce Limo is sure to cause a scene.
Mirage Limousines is the only one with a Rolls Royce Limo. Don't be fooled. Anyone can say they have a Rolls Royce Limo. Its not until you go see it that you'll know for sure.
Come see our Rolls Royce Limo at 813 N Scottsdale Rd, Scottsdale, AZ.
How many other limo company's invite you to come see their vehicles?
Not many.
See more about this Rolls Royce Limo here.
Many More…
This isn't even all the luxury vehicles that Mirage has for you. There are more limos at our showroom in Scottsdale. There are even party buses of all size. Visit our Fleet Page to see them all.
Or visit our Party Bus Page to just see the Party Buses.